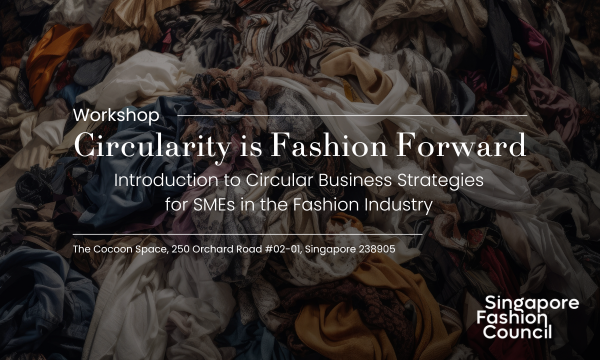 Date: 27 October 2023
Time: 9am-6pm
Venue: The Cocoon Space, 250 Orchard Road, #02-01, Singapore 238905
Fees
| | |
| --- | --- |
| Member | $500 |
| Non-Member | $600 |
The fashion industry plays a significant role in shaping our society, economy, and environment. In recent years, the concept of circularity has emerged as a powerful strategy to address the negative environmental and social impacts caused by the linear "take-make-dispose" model of the industry. In this one-day workshop, gain a comprehensive understanding of circular business design, including practical knowledge and skills to implement circularity in the fashion industry effectively in the SEA context.
Who to Attend
SMEs in the fashion, beauty, and lifestyle industries
Professionals in sustainability and supply chain management.
Course Objectives
By the end of this course, participants will have gained a solid understanding of circularity, its importance in the fashion industry, and how it can be integrated into their own SME businesses. They will be equipped with practical strategies, tools, and resources to embark on their sustainability journey, fostering innovation, resilience, and responsible growth in their operations.
Understanding the landscape circularity in South-East Asia
Awareness of the resources available (e.g., SFC courses, green finance, government grants, tracking tools)
Set goals and formulate plans for the company's sustainability mission and objectives
Instructor's Profile
Cristina Kountiou, Founding Director of Revive Consulting Ltd Hong Kong Cristina's expertise in Fashion Business Development and R&D gives her a comprehensive overview of the industry where she focuses on sustainability and innovation.  Her creative solution-finding approach, using trend forecasting and innovative thought strategies, identifies business opportunities through design and sustainability. She has 20 years in design and development within the fashion industry as well as teaching at Universities in Asia from Fashion Business Strategy to Fashion history, design, concept, and contemporary issues. Her experience oversees challenges within the supply chain, and she advocates connecting industry with education.
Course Overview
Session 1: Understanding Circularity in the Fashion Industry
Introduction to circularity: Definitions, principles, and key concepts
Environmental and social challenges of the linear fashion industry
Exploring the business case for circularity
Opportunities and benefits of adopting circular business strategies for SMEs
Closed-loop systems: Recycling, upcycling, and product life extension
Session 2: Why Circularity is Fashion Forward and Why it Matters for SMEs
Sustainable development and the role of SMEs
Overview of successful circular fashion brands and companies in Southeast Asia
Case studies: Examining their approaches, challenges, and impact
Collaborative approaches: Partnerships, sharing platforms, and new business models
Session 3: Workshop – Kickstarting Your Sustainability Journey
Applying circularity principles to participants' own businesses
Hands-on exercises to identify opportunities for circularity
Group discussions and feedback sessions to brainstorm actionable steps
PEFC Launches New Whitepaper: "Enhancing Sustainability through Forest-Positive MMCF Sourcing. A Guide for Fashion Brands and Retailers."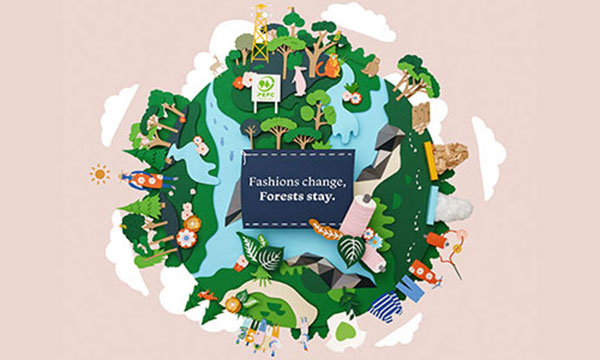 PEFC, the world's leading forest certification organization, is excited to announce the release of its latest whitepaper, "Enhancing Sustainability through Forest-Positive MMCF Sourcing: A Guide for Fashion Brands and Retailers." This comprehensive guide empowers fashion brands and retailers to embrace responsible sourcing practices for man-made cellulosic fibres (MMCFs) by emphasizing the importance of sustainable forest management.  
The PEFC whitepaper dives into the significance of sustainable feedstock sourcing in the fashion industry, focusing specifically on MMCF materials and the potential environmental and social risks associated with forests. It provides a clear understanding of how PEFC's comprehensive approach to sustainable forest management effectively mitigates these risks and promotes the preservation and well-being of forest ecosystems. Moreover, it offers practical solutions for brands to ensure the traceability of MMCF materials, enabling them to make verifiable claims about their responsible feedstock sourcing.   
The fashion industry, heavily reliant on natural resources and specialized labour, faces substantial consequences when environmental and social implications are not considered throughout the product value chain. Given that man-made cellulosic fibres predominantly derive from forest-based feedstock, it is crucial to be aware of the potential risks that can arise at the forest level and proactively address them. Sustainable forest management encompasses a range of measures to tackle key issues such as biodiversity loss, forest degradation, deforestation, and risks to workers and forest communities. By supporting sustainably managed forests, brands contribute to a forest-positive future by protecting endangered species, restoring forest ecosystems, promoting biodiversity, preventing deforestation, and ensuring safe and fair working conditions while respecting the rights of Indigenous communities.  
"We are thrilled to release this whitepaper, addressing the urgent need for responsible sourcing practices in the fashion industry," said Julia Kozlik, Textile Program Lead at PEFC International. "By leveraging the knowledge shared in this paper, fashion brands and retailers can make informed decisions, support sustainable forest management, and preserve biodiversity." 
Kicking Circular Fashion into High Gear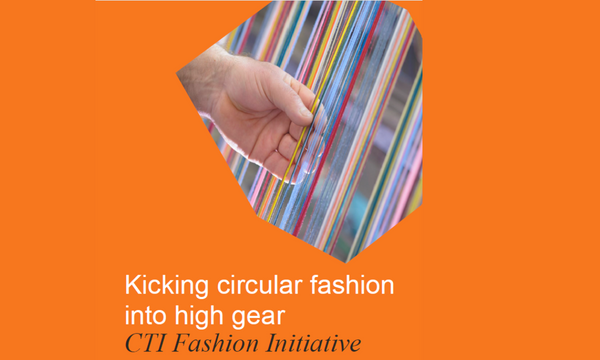 The first milestone for the Circular Transition Indicators (CTI) Fashion Initiative, which desires to develop industry-harmonized standards, metrics and best practices to help the sector adoption of circular strategies and business models. A whitepaper by the World Business Council for Sustainable Development (WBCSD) in collaboration with Deloitte and VF Corporation, supported by the VF Foundation.
Date: 2 May – 23 June 2023 Singapore Fashion Council (SFC) Student Challenge Award 2023 aims to nurture and support student talents in fashion innovation and sustainability. SFC Student Challenge Award is open to any full-time local student studying in Institutes of Higher Learning or post-secondary schools in Singapore. Applications are open to individual or group entry of a maximum of 3 students per group (with minimum 1 Singaporean/PR student).
WHAT IS SUSTAINABLE FASHION?
As shared in SFC's inaugural sector report, the fashion industry is one of the largest polluters in the world, with an estimated 7% of total global emissions. The fashion industry also consumes 1.5 trillion litres of water annually, with a chemical usage of 23% globally.
Sustainable fashion looks to reduce fashion's negative impact on the environment. Mainly, it refers to the practice of creating, producing and consuming fashion, with UN's Sustainable Development Goal 12, 'Responsible Consumption and Production' being the front.
Sustainable fashion promotes circularity in the fashion industry, with products that can be reused or recycled at the end of their lifecycle instead of being discarded. Sustainable fashion is crucial to ensure the fashion industry's long-term viability.
To find out more, download SFC's inaugural sector report here.
What is your solution to drive sustainability in fashion?
What is the sustainable future of fashion which you imagine? Share your vision for how to foster a sustainable fashion future in Singapore. Lead us into your world of sustainable fashion with your innovative solution. Your solution must fulfil the following criteria:
Submitted digitally
Enables and focuses on sustainable fashion
Optional: Use UN Sustainable Development Goal 12 "Responsible Consumption and Production" as the basis of your solutions.
SFC is looking to award the submission that best demonstrates innovative solutions towards sustainability in fashion. Your submission will be assessed based on its creativity, impact, potential, and innovativeness. Please feel free to email sustainability@sgfashioncouncil.org.sg should you require any for more information.
WHO CAN APPLY
Individual Submission: Singapore Citizen or Permanent Resident: Singapore Citizen or Permanent Resident
Group Submission: Minimum 1 Singaporean/PR student, up to 3 students per group
Current full-time student of any year and faculty in Institute of Higher Learning or Post-Secondary schools in Singapore
WHAT TO SUBMIT
Solution based on the creative brief provided.

Write-up (100 words or less) to summarise your solution.

Personal statement (500 words or less) expressing yourself and your community impact to sustainability.

Guideline: Why did you apply for SFC Student Challenge Award? What is your personal goal? How have you involved yourself in the community to make an impact towards sustainability in Singapore?

Prove of school's matriculation status via a letter of certification or student status letter.

Portfolio/case studies to showcase process and outcome in ANY OTHER sustainability projects.

*All submitted documents, including videos, should be submitted via PDF and/or URL. Please ensure all documents are accessible for external downloading and viewing. If submitted documents are inaccessible, your application will not be reviewed.
FORMAT FOR SUBMISSION OF SOLUTION
SFC is open to solutions created in any medium (i.e. Slides, garment, new material research paper, campaigns, print, webpage, and more).

Digitally visualise the above solution in high-resolution (e.g. If your solution consists of a physical garment, submit a high-resolution photo/video of the garment).
*Please ensure that any moving submissions (e.g., animation, videos) submitted are below 2-minutes. The submission will not be reviewed beyond the 2-minute mark.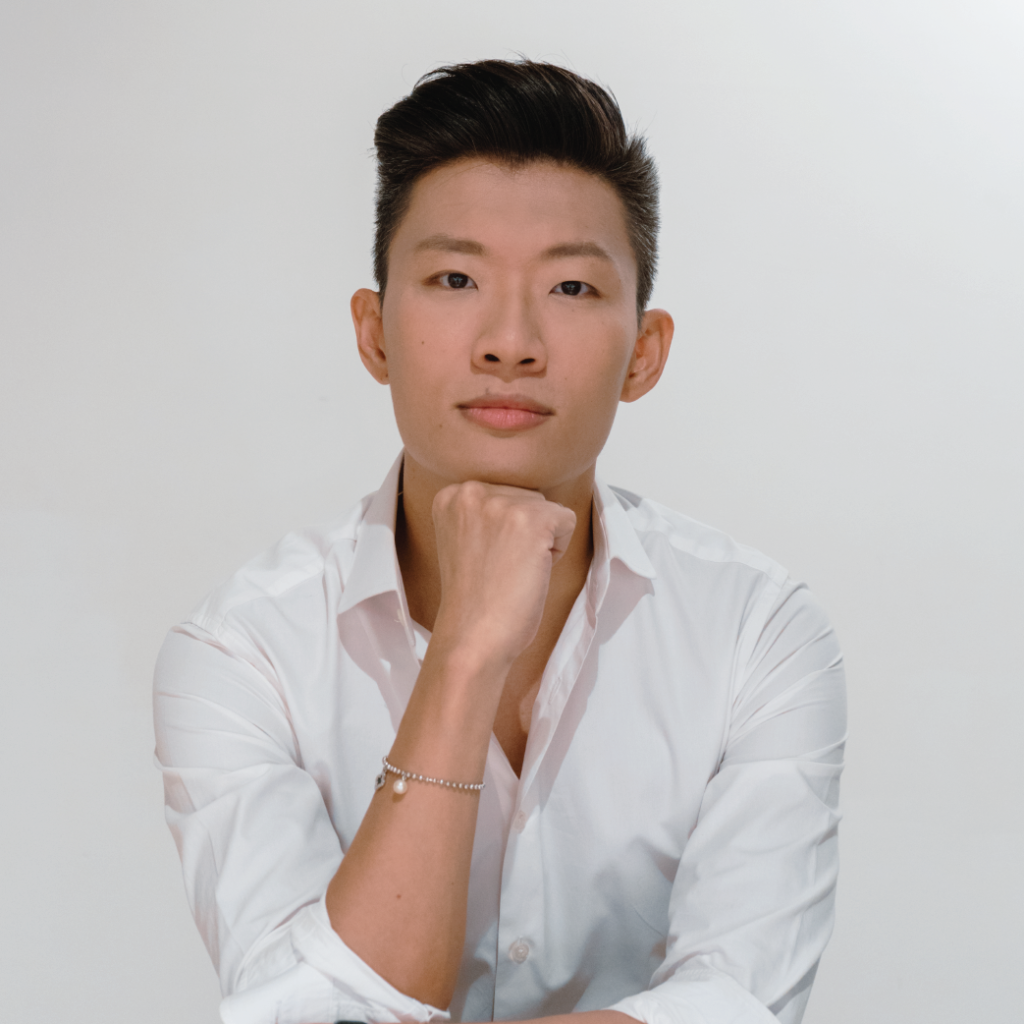 Mr. Leonard Augustine Choo
Director, Industry Development, Singapore Fashion Council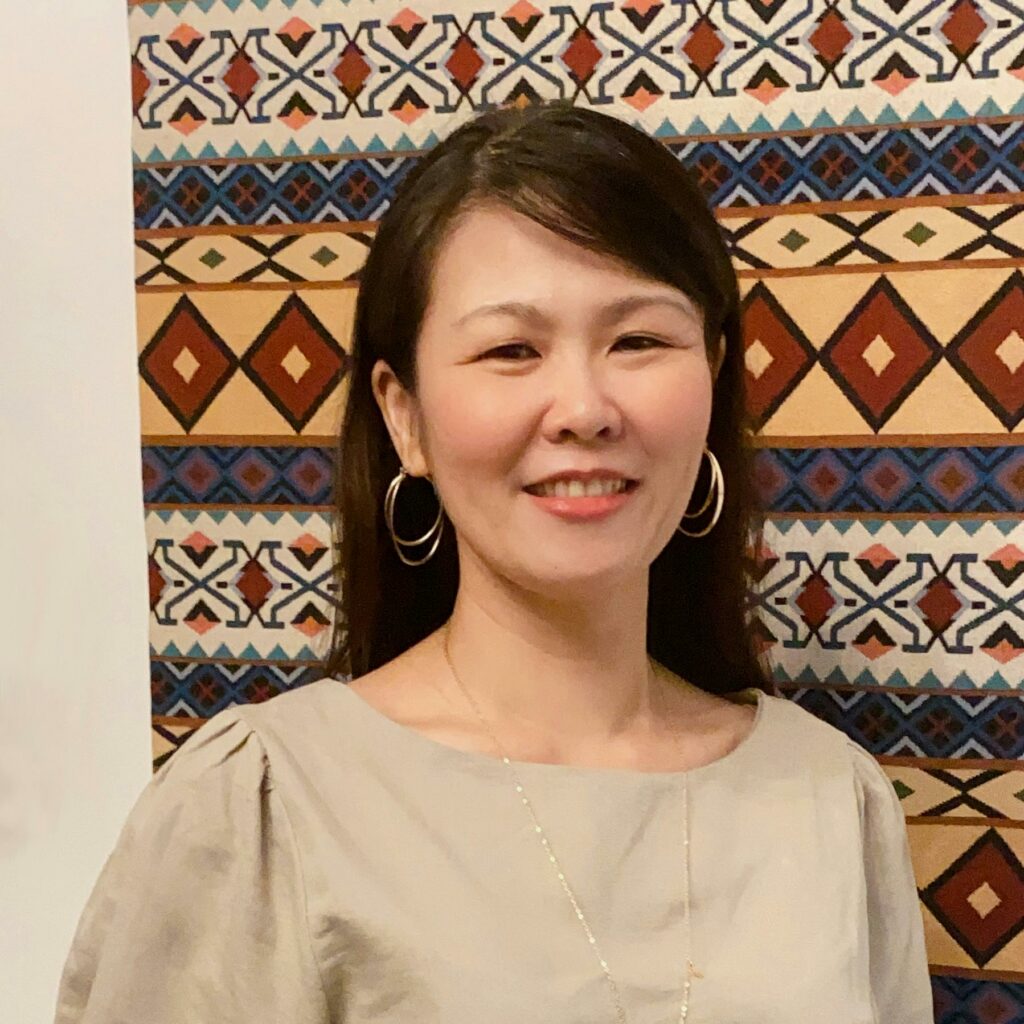 Ms. Sharon Chong
Vice President, Group Sustainability and External Affairs, RGE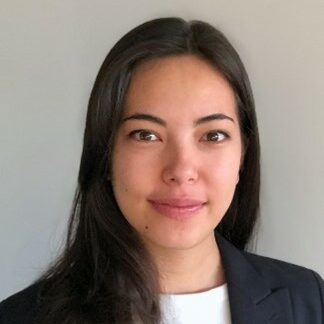 Ms. Cynthia Yap
Sustainability & Climate Change Senior Manager, PwC Singapore
APPLICATION TIMELINE
2 May 2023: Applications open for sign-ups.
23 June 2023: Applications close.
21 July 2023*: Top 10 finalists are required to present their submissions to the judges.
1 August 2023: Announcement of Top 3 winners during Singapore Fashion Council's Summit.
*Date is subject to change.
STAND A CHANCE TO WIN
Grand Prize: S$3,000
1st Runner-up: S$1,500
2nd Runner-up: S$800
Winning Recipients are required to:
Assist in SFC sustainability engagements and initiatives alongside the SFC sustainability team, for 1 year, as part of their learning and development journey towards becoming a sustainable fashion leader.
Serve as youth ambassadors to promote SFC initiatives to raise awareness in sustainability.
Terms & Conditions:
Applicant needs to be a Singapore Citizen or Permanent Resident.
Applicant must be a current full-time student of any year and faculty in university or post-secondary schools located in Singapore.
Applicant must be a student member of SFC.
Applicant must not be an immediate family member of SFC's staff or council members.
SFC Student Challenge Award allows individual or group entry, with up to three students per group
Group entry should comprise only full-time students in Singapore's institutions, with minimum 1 Singaporean/PR student.
Prize money is awarded based on the entry, and if a group puts in the winning award, the monies will be split amongst the number of team members.
Applicant must not be working under SFC at the time of application.
SFC owns a 2-year promotional rights to the 10 shortlisted submissions and may reuse the material for marketing purposes for exhibition and digital channels.
SFC Student Challenge Award recipients have a responsibility to promote and engage in SFC's initiatives to further raise awareness of fashion sustainability.
By participating in this application, you allow SFC to use your personal data, including photos/videos of you during the shortlisting process of SFC Student Challenge Award, in our promotional and marketing materials.
By applying for SFC Student Challenge Award, you agree to SFC's privacy policy.
SFC reserves the right to withdraw and/or terminate any student's application without notice and reason.

Towards ESG journey with GINLEE Studio and Sage & Ylang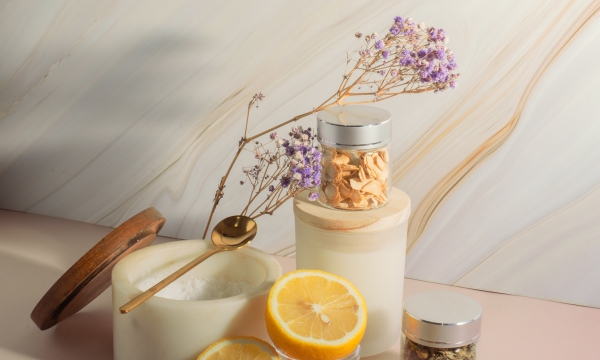 Read on to find out how these local apparel and skincare brands kickstarted their journey toward ESG.
Towards ESG credentialing with Ghim Li Group & TEO Garments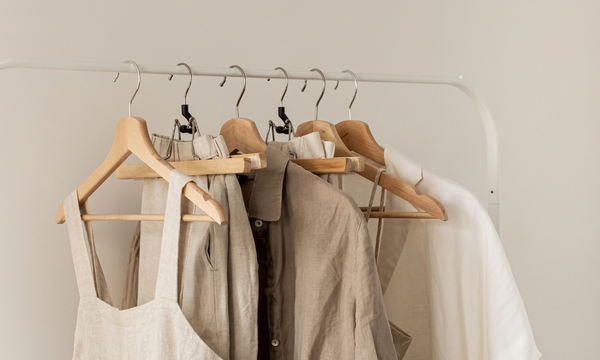 Read on to find out why these local firms prioritise ESG credentials and their ESG journey so far.
Exclusive in-depth interview with Jamela Law of Baëlf Design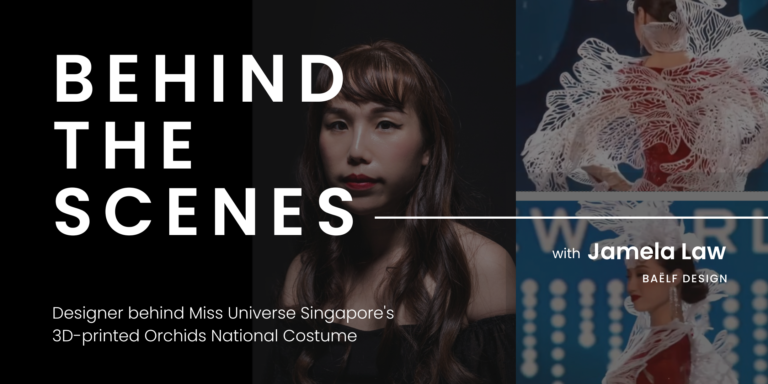 During the 71st edition of the Miss Universe competition, the iconic Singapore National Dress worn by Miss Universe Singapore Carissa Yap had garnered much attention from the public.
Jamela Law from Baëlf Design, 1 of the 5 the finalists from Singapore Stories 2022 was the designer behind the iconic 3D-printed Vanda Miss Joaquim Orchids Outfit presented as the national costume. This project is in collaboration with Singapore Couturier Frederick Lee, who crafted the inner elegant sequin bodysuit and provided creative guidance.
Continue reading to find out more about Jamela's creative process and journey as a designer of our national costume.  


Q: What inspired you to become a fashion designer? 
Well, creative expressions help me spark difficult conversations and reopen doors that closed in my face. I am a voracious consumer of information, especially of my passions such as the Natural Sciences, Technology and Culture. This is when fashion design comes in, acting as an adhesive to the multiple disciplines I am passionate about. Fashion is the design of change, a kind of storytelling that is so important in a world that does not always embrace individuality or differences. It is an embodiment of art, expression and communication that reflects the values of our times. To me, making wearables is like building an identity; much like building an architecture, a façade, an exoskeleton, and armour for protection or for protest. Fashion Design is certainly a field where I will not get bored in. 
Q: How would you describe your design aesthetic? 
I am a proud geek. I do a lot of reading and research before working on each project. Cross-pollination and synergistic collaborations across different disciplines excite and drive me. One will see plenty of botanical and mathematical elements in my works, such as fractals, complex dynamics, swarm particles, etc.  
At Baëlf Design we like to use tinker with new tools and develop unique techniques to fabricate each project. For example, in my recent collection 'Mindful Intersections: Charting the Course Less Travelled' for Singapore Stories 2022, I experimented with Restorative Design, using carbon extracted from air pollutants as upcycled pigment for silkscreen printing. Hence, I would describe my designs as futuristic, bold, peculiar yet conscientious.  
 Q: Could you share with us your creative process of conceptualising this piece for Miss Universe Singapore? 
The much beloved icon of Singapore, the Vanda Miss Joaquim flower, embodied Singapore's strength, and character through our diversity. Seeing this inspiration in a new light, we at Baëlf Design imagines the islands of Singapore composed as the five-fold petals of an orchid draping the upper torso of Miss Singapore. By using algorithms to grow organic, vein-like structures, these petals form a high-rising collar as well as gracefully outstretched wings, all sensually enveloping the body in a lightweight, white coloured 3D printed lattice. Ultimately, the 5 petals unite to compose the unmistakable silhouette of Singapore. 
To supplement the main flower, additional Vanda Miss Joaquim florals are rendered with similar lattice textures in white. The primary orchid will be perched on Miss Singapore's head as a crowning fascinator, while additional elements such as the leaves and vines are tastefully positioned on her hips as well as along each leg. The movement and asymmetry of these elements are accentuated by the sensual, deep red of the underlying bodysuit crafted by our collaborator Couturier Frederick Lee, embellished with sensual red sequins glittering beneath as sharp highlights.  
As Frederick was a judge and dress designer for the Miss Singapore pageant for many years, we respected his creative direction and are thankful for his advice.
Q: How long did the entire process take? 
There was back-and-forth communication between Baëlf Design and Frederick Lee, negotiating the overall direction of the design of the garment. This took several weeks due to our busy schedules. 
Once the design was finalised, we made and sent over some material prototypes for approval. Thereafter, it took Baëlf Design another week or two to model the design on a digital mannequin with measurements resembling Miss Universe Singapore Carissa Yap. Since the dress was 3D printed using FDM technology, we had to carefully dissect the design into more than a hundred parts so that each modular piece can be printed in our machine which has a build envelope of approximately 30cm X 30cm. To modify the properties of the material, we hacked the printer's g-code to intervene with the material's density and composition mid-operation. This part of the process is probably the most time consuming.  
Once we had all the 3D printed parts, we laid them out at Frederick Lee's studio and planned their placement on the bodysuit he had crafted. The meticulous sewing takes another week. Altogether, about 2 months were spent on crafting the costume.  
Q: What is the most challenging part about this collaboration? 
Learning to let go of complete creative freedom wasn't easy. I had to remind myself that this work is not just about myself, but it represents Singapore as a country. Therefore, throughout the design process we were extremely careful with political sensitivities and had to ensure our interpretations were not biased or self-serving. 
Additionally, sequins can be a nightmare to work with. I am grateful Frederick was willing to experiment mounting 3D prints on such a challenging material. He had been very kind and reassuring throughout the project, and I am humbled to have learnt much from him. 
Lastly, we are aware how critical and callous comments on social media can be regarding Singapore's pageant entries. We had to be mentally really for the onslaught of comments online and on tabloids.
Q: How do you see the future of fashion? 
Rapid technological advancement is inevitable, therefore I have compelled myself to transition into the field of digital fashion. Materiality might not be as crucial for digital natives, and I find the flexibility and amplitude of control in new digital spaces liberating. Furthermore, there is less material waste as we avoid the irresponsible consumption practices of fast fashion.
Q: Any upcoming projects that you are working on? 
I am currently working with The Material Atelier and London designer Charlotte Werth to produce an accessory line, embellished with bacteria dyed bio resin stones. 
Q: What is one key learning that you would share with others thinking about becoming a fashion designer? 
Occasionally, passion may not be sufficient to build a career. One also needs a purpose, a manifesto. A fashion creator cannot be a mere fashion consumer. We need to constantly innovate and be relevant. Hence, I try to learn something new every day.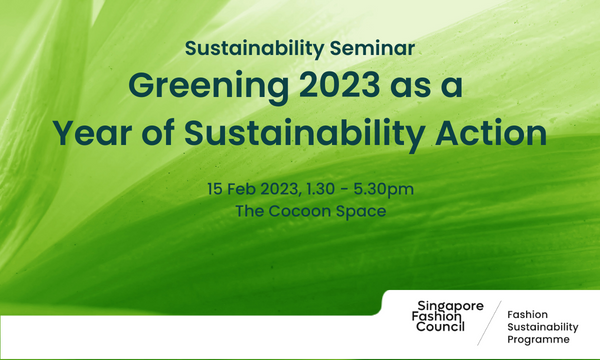 Dates: 15 February 2023
Time: 1:30-5:30pm
Registration starts at 1pm.
Location:
In-Person: The Cocoon Space, 250 Orchard Road, #02-01
Virtual: Zoom link will be provided after registration.
Participants: 30
Fees: S$0 (SFC Member); S$20 (non SFC Member)
About:
Start the year to hear from industry speakers on case studies, success stories on sustainability in the fashion industry.
Make 2023 a year of sustainability action for your business.
Register now
!
You can attend this event in person or online* (same fees apply).
*The link for the online version will be sent via email closer to the event date. Event details are subject to change without prior notice.

Programme Outline (subject to change)*:
1.30-2.00 pm: 'Sustainability outlook for Southeast Asia in 2023'
2.00-2.30 pm: 'Success stories of ESG credentials through data'
2.30-3.00 pm: 'Greening fashion industry and supply chain through sustainable financing'
3.00-3.30 pm: 'Greening fashion industry through certification. What matters?'
3.30-4.00 pm: 'Greening fashion industry through materials. Meaningful measurement of Sustainable materials uptake.'
4.00-4.30 pm: 'Greening fashion industry through labelling. How can we gain trust in a label?'
4.30-5.00 pm: 'Greening fashion industry through talent pipeline'
5.00-5.30 pm: 'Collaborating for a green transition'
Terms & Conditions:
Please select the option (virtual/ in person) that you wish to attend. Tickets will be non-exchangeable.
Thai tradition and sustainability inspire María Lafuente's collection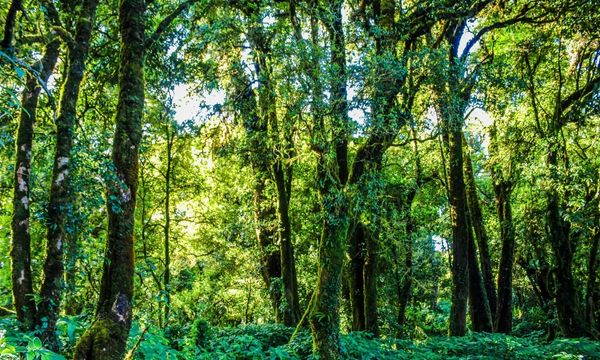 Read about how Spanish  fashion  designer María Lafuente  presented  her retro-futuristic collection with a mix of Thai tradition and sustainability
Infographic: Survey on Sustainability in the Fashion Industry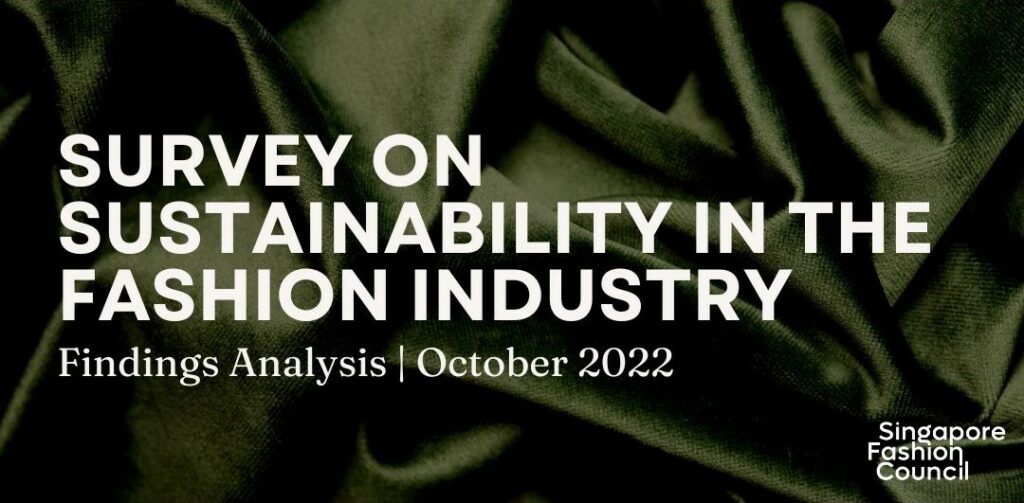 Throughout October this year, Singapore Fashion Council (SFC) hosted a 
survey
 to understand 5 key aspects of sustainability as currently experienced in the fashion industry. These aspects are (1) Knowledge, (2) Keenness, (3) Current Efforts/ Practices, (4) Priorities, (5) Challenges.
We are happy to present these findings in this infographic. These findings will not only provide pertinent and relevant insights on the above aspects of fashion sustainability but will also help to shape future SFC initiatives to best target the needs of the industry.
We would like to thank everyone who took the time to take part in our survey. Together, we hope we build a more sustainable fashion future for all.