About
Singapore Fashion Council
Singapore Fashion Council (SFC) – formerly known as Textile and Fashion Federation (Singapore) – is the official association for the textile and fashion industry in Singapore. Through our work in three key areas: Technology & Innovation, Sustainability, and Asian Craftsmanship, we play an active role in supporting and developing the industry so as to position Singapore as an innovative fashion hub.
SFC champions programmes which build capabilities, expand Singapore's fashion and textile businesses internationally, and promote environmentally-friendly business practices. We aim to bolster the growth of local fashion designers and retailers and advocate the importance of raising the visibility of homegrown brands both locally and around the globe.
Our range of programmes includes local and international go-to-market opportunities, resources for brand growth and business development, seminars and conferences, community events, masterclasses, mentorships as well as consultations on a range of important industry-related topics.
SFC works in close partnership with government bodies such as Enterprise Singapore, Singapore Tourism Board, JTC, Design Singapore, Ministry of Culture, Community and Youth, as well as with foreign embassies and other trade associations and organisations, to place the local fashion industry at the forefront of policy and opportunity.
SFC is a member of the Asia Fashion Federation and the ASEAN Federation of Textiles Industries.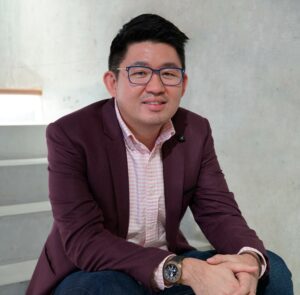 Message From the President
"I am honoured to be elected as the President of Singapore Fashion Council, where we are driving initiatives that positively impact the community. I look forward to the next important chapter with my Council Members as we move SFC's mission forward."
Wilson Teo, President at Singapore Fashion Council (SFC)
Textile and apparel companies were beginning to get together in regular business meetings.
1956
Yarn companies, knitting companies and overseas investment garment factories formed Singapore Cotton Association.
1964
Local garment manufacturers set up the Singapore Garment Association.
1966
Renamed as Singapore Textile Association.
1972
Singapore Garment Association and Singapore Textile Manufacturer Association merged as Singapore Textile and Garment Manufacturers Association (STGMA).
1981
STGMA merged with Society of Designing Arts Fashion (SODA) and became Textile and Fashion Federation (Singapore).
1996
TaFF becomes the operators of The Cocoon Space, a 10,000 sq ft incubation and co-working space located on the second floor of Design Orchard.


TaFF launches Singapore Stories, an intiative created to fufill the mission to promote, support, and develop the local fashion industry is launched.
2018
TaFF launches The Bridge Fashion Incubator (TBFI) programme , South-East Asia's first Fashion, Beauty and Fashion-Tech Incubator that bridges the gap between Fashion, Technology and Sustainability.
2019
TaFF changes its constitution to include Professional Members to be more inclusive.

TaFF appointed as operators of Design Orchard Retail Showcase which enables the organization to now provide seamless integration of the entire Design Orchard building from retail at the ground floor to co-working, business incubation and event spaces on level 2 and 3.

OneOrchard.Store, TaFF's first e-commerce platform is launched and its aim is to showcase Asia's best designers.
2020
Rebranded as Singapore Fashion Council (SFC) with the aim of deepening current initiatives, broadening the scope of our future initiatives and expanding international outreach.
2022