About Digital Resources @ SFC
SFC's Digital Resources initiative gives members access to cutting-edge informative digital platforms, and puts the tools of the trade right at their fingertips. Get special access to a wide variety of essential global resources that will help develop your design, grow your business, and scale internationally.
Business of Fashion Group Professional Subscription
Business of Fashion (BoF) is the leading authority on business intelligence in the global fashion industry, providing an essential daily resource for creatives, executives, entrepreneurs, and professionals at all levels. With BoF Professional, gain access to BoF online courses, Case Studies and BoF Professional-exclusive digital events.
Email industrydev@sgfashioncouncil.org.sg for more information.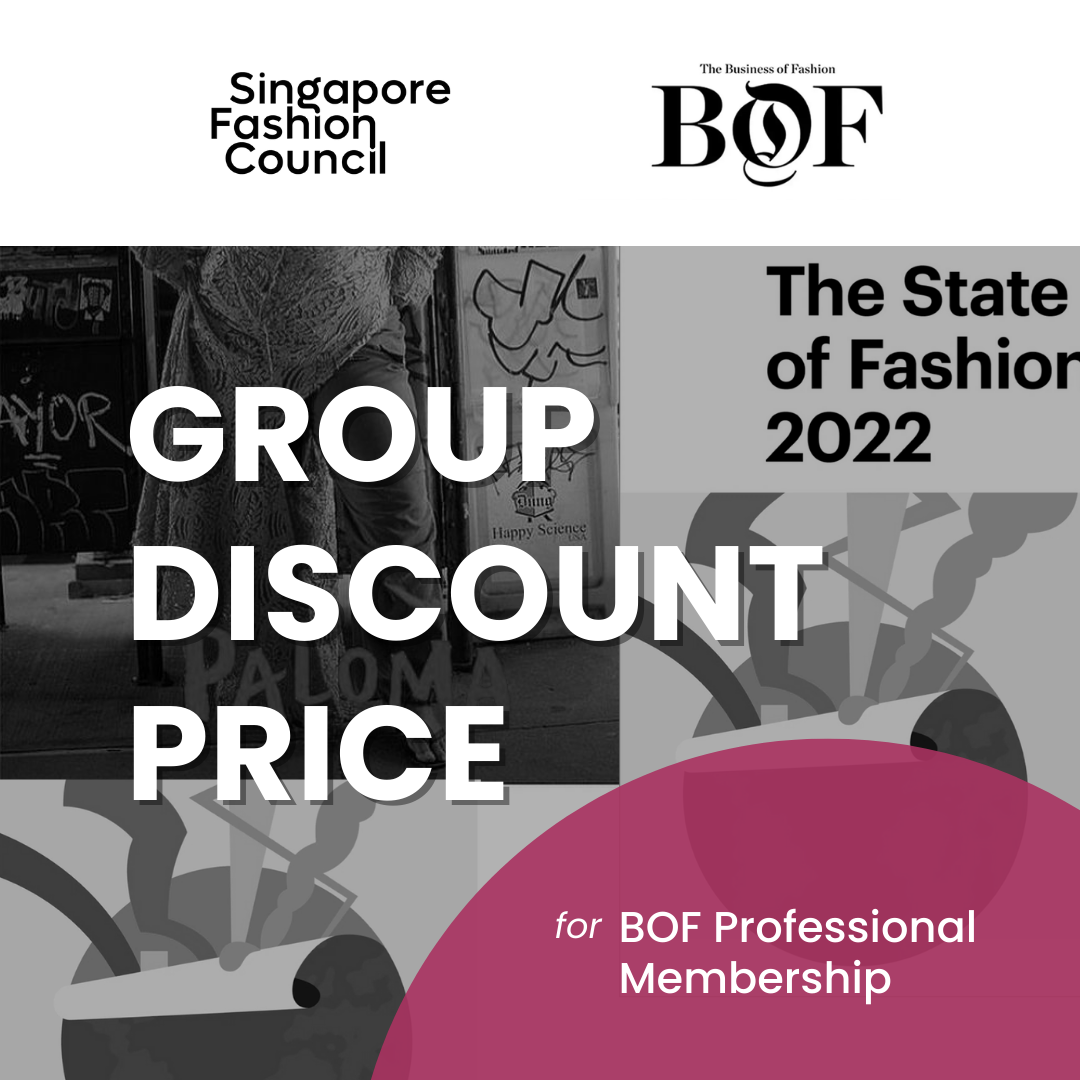 Trendstop, is a leading fashion & lifestyle trend innovation agency. Through holistic thinking and its network of global experts, Trendstop combines future consumer insights, brand positioning and values, seasonal product direction, communications and experience.
Selected SFC Members* enjoy:
3 Months Access to Trendstop Mainstream Platform, Masterclasses, Live events and more!
*Limited access available.
Sign-ups are on a first-come-first-serve basis.
Access is extended only to members in good standing.
SFC reserves the right to withhold access to members. Profile is limited to one profile per brand/company.
Email industrydev@sgfashioncouncil.org.sg to register your interest.
The Resource Wall, housed at The Cocoon Space was launched by Singapore Fashion Council in 2020. It comprises of fabric compactors that include over 400 fabric and textile swatch hangers from all around the world, including fabrics from the Philippines, Mongolia, Indonesia, Italy, and France. Within the compactors, sustainable and eco-friendly alternatives to fabric and packaging are also included.