Community and Consumer Education
Other than enterprises, we as consumers and members of the community are key stakeholders in creating a sustainable fashion future. Singapore Fashion Council is committed to providing resources that enable consumers to make more responsible purchasing choices.  
Use our 'Eco-Friendly Clothing Guide' (coming soon!) the next time you shop, and practice the '7 Responsible Consumption Habits' to guide your sustainable fashion journey! 
Resources on Responsible Consumption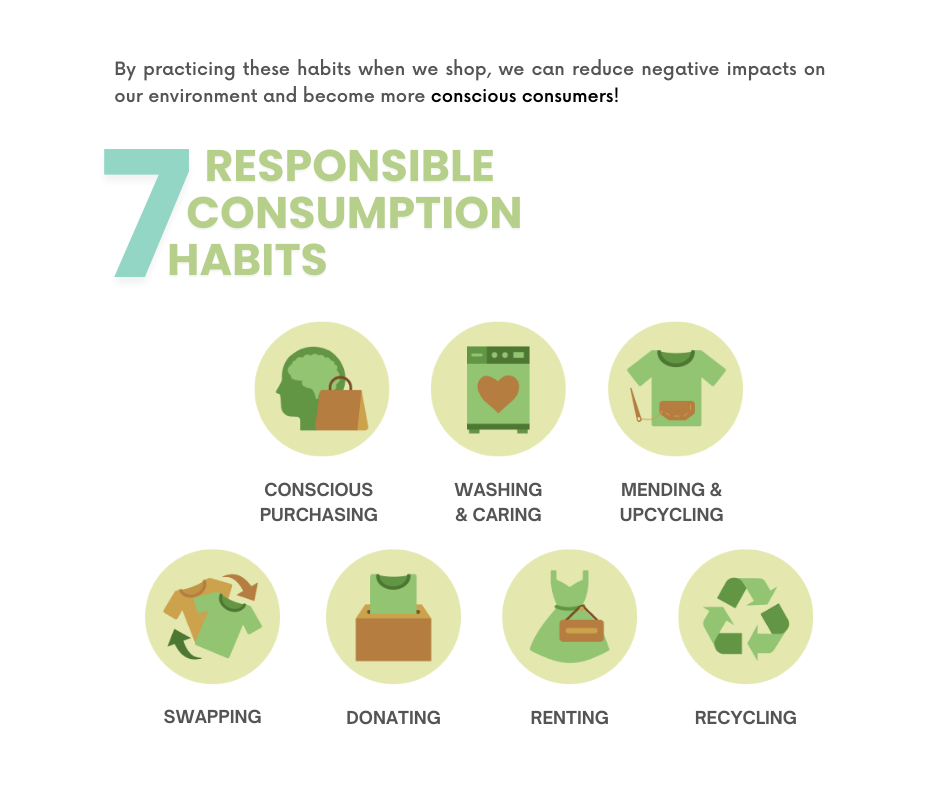 Consumer Education Portal 
To learn more about the journey of clothes and the steps that both consumers and brands can take, visit our consumer education portal (bethechange.fashion) for more information. 
Sustainable Circular Economy Immersion for Youths

Through the December overseas study trip, our youth leaders have seen and learned about the upstream fashion value chain: from how a seed is cultivated and grown to how fibres and yarns are produced. They also gained new experiences and connections through industry and cultural learning with various local interactions.
All participants had the rare opportunity to interact and connect with industry experts in different areas, such as sustainability, design, and even the tourism sector, from STB's area director, Mr. Firhan.
This study trip ultimately aims to equip youths with knowledge of the circular economy of sustainable fashion and global awareness.
Click the images to find out more about what our youths leaders experienced during the trip
If you are interested in joining us as a youth leader or as a partner for the upcoming 2023 trip, please indicate your interest below or drop us an email at sustainability@sgfashioncouncil.org.sg. 
Singapore Fashion Council Student Challenge Award
Singapore Fashion Council (SFC) launched its first-ever Student Challenge Award earlier in 2023. The Singapore Fashion Council Student Challenge Award was open to students of any year and faculty searching for the most creative and innovative solution to drive sustainability in fashion.
THE WINNERS
*Click on the individual images to view their sustainable solutions.