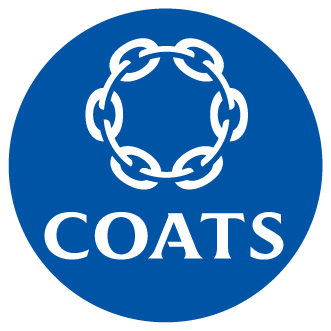 www.coats.com
Coats is the world's leading industrial thread company. Headquartered in the UK, we have a workforce of 18,000 in some 50 countries, across six continents around the world.
Coats provides complementary and value-adding products, services and software solutions to the apparel and footwear industries. It also applies innovative techniques to develop high technology performance materials threads, yarns, composites, zips and trims in areas like personal protection, telecoms, energy, transportation, and household and recreation.
The pioneering history and innovative culture of Coats enable the delivery of its purpose to connect talent, textiles and technology to make a better and more sustainable world.