Spotlight: Singapore Stories 2023
Singapore Fashion Council has engaged Trendstop, the global trend forecasting agency used by leading fashion companies such as VF Corporation, Timberland and Landmark Group, to conduct a series of trend insight webinars for 2023.
This webinar will cover digital trends in the virtual fashion space. The panelists will provide valuable insights, findings and case studies on how these trends can inform new opportunities for creation and commerce.

Be the Change Summit 2023: The Future of Fashion in Asia
1 August 2023 | Singapore Chinese Cultural Centre 
Organised by Singapore Fashion Council, the summit aims to provide insights into trends, developments and topics that the region is having in areas of innovation and technology, and sustainability of the fashion industry. 
The summit will also discuss how this culturally rich region is leveraging its craft to balance the insatiable demand for fast fashion; and how all these are impacting jobs and careers in this thriving industry. 
This one-day Summit will bring together local and international industry experts, thought leaders and practitioners, to examine the challenges and opportunities facing Asia's growing fashion sector. 
Participants will benefit from a unique learning experience, gaining the best expertise within an international context. The Summit will focus on the following topics across four panel sessions: 
Panel 1: 
Responsible Consumption in the Fashion Ecosystem 
Panel 2: 
Culture, People, Heritage, and Sustainability
Panel 3: 
The Evolution of Technology for the Future of Fashion
Panel 4: 
Talent Development for the Future Fashion Economy 
The summit will be held at the Auditorium (Level 9 and 10) of Singapore Chinese Cultural Centre, located at 1 Straits Blvd, Singapore 018906.  
If arriving by taxi, please use the building name ('Singapore Chinese Cultural Centre') or address ('1 Straits Blvd').  
If arriving by car, parking is available in the building, with access via Union St or Marina View.  
For electric vehicles (EV), 4 EV charging stations are available at Level 5. Please note that you will have to download the Noodoe app or scan the QR code at the station for payment before charging. EV charging fees are not included in our speakers' allotments. 

 
If arriving by bus, the two closest bus stops are:  
Bus Stop No. 03217 (Opposite AXA Tower)  

 


Bus service numbers 10, 10E,57, 97, 97E, 100, 131, 131A, 502, 971E, 982E 

 

Bus Stop No. 03219 (UIC Building)  

 


Bus service numbers 10, 10E, 57, 70, 75, 97, 97E, 100, 106, 107, 128, 130, 131, 131A, 133, 162, 167, 167E, 186, 196, 196A, 196E, 400, 502, 513, 653, 654, 655, 656, 657, 660, 661, 663, 665, 700, 850E, 951E, 970, 971E, 982E 

 
If arriving by MRT, the three closest stations are:  
Shenton Way MRT (TE19), Exit 3,

~3-minute walk

 

 

Tanjong Pagar MRT (EW15), Exit D,

~7-minute walk

 

 

Downtown MRT (DT17), Exit E,

~12-minute walk

 

 
More details and directional videos can be found at https://singaporeccc.org.sg/visit
Singapore Fashion Council
We serve as the catalyst driving the fashion industry's continuous growth, with a focus on three key areas:

With a mission to empower and inspire all brands across the fashion ecosystem, SFC works closely with diverse partners to offer readily- accessible resources, meaningful networks, sustainability-focused innovations and future-forward insights — unlocking new opportunities for impact. 
*Please note that programme is subject to change.
Guest-of-Honour & Opening Address Speaker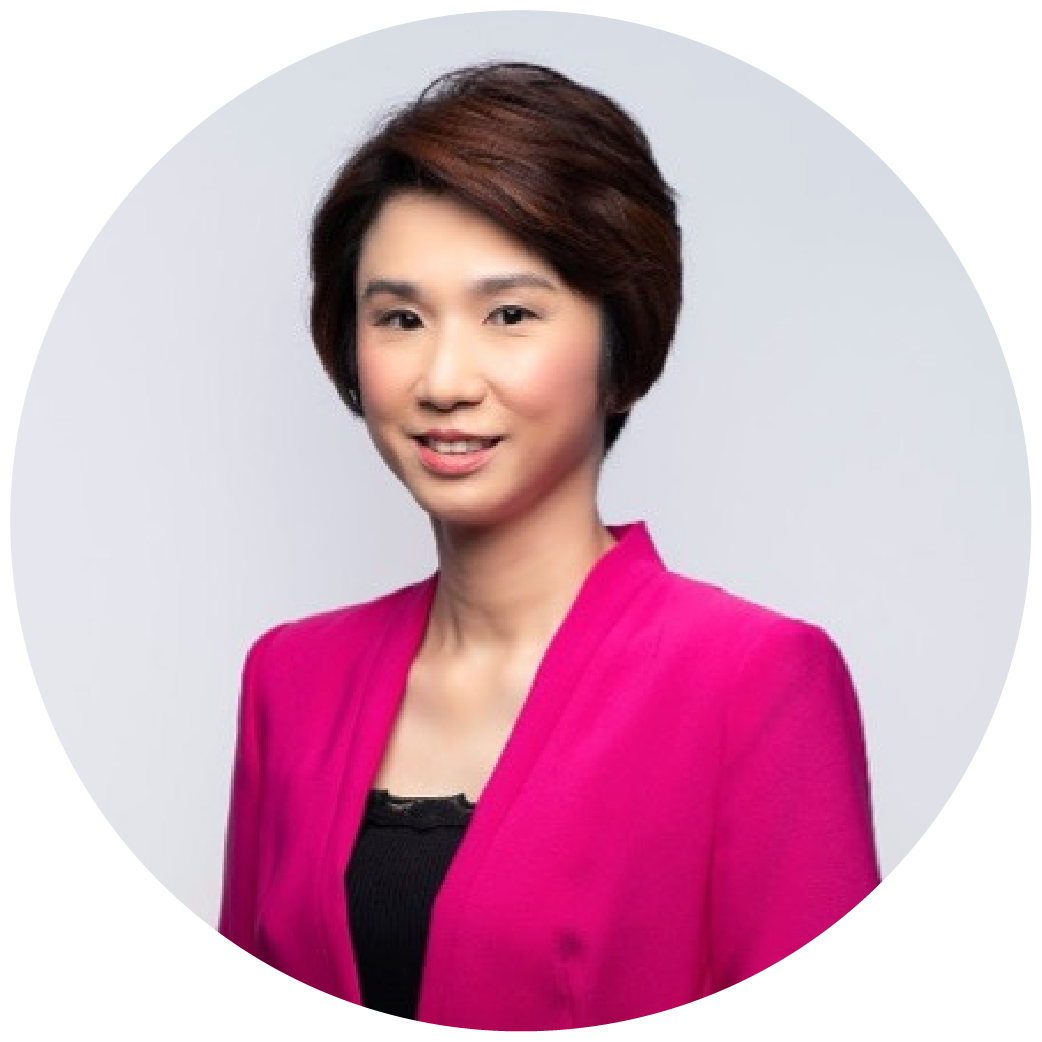 Minister of State for Ministry of Trade & Industry, and Ministry of Culture, Community and Youth; Mayor, South West District; Member of Parliament, Chua Chu Kang GRC
Ms Low began her career in the private sector with experience in financial institutions and a start-up venture. Thereafter, she joined the Singapore Economic Development Board and in her decade of service, played a key role in strengthening Singapore's entrepreneurial landscape and professional services sector. In 2011, she became Chief Executive Officer of Business China, an organisation nurturing Chinese biculturalism, bilingualism and collaboration with China. With her strong bicultural and bilingual background, she spearheaded unique programmes to immerse business leaders in China and deepen young Singaporeans' knowledge of modern China. 
Drawing on her strong ties with the local business community, Ms Low is presently Advisor for the Singapore Business Federation's (SBF) SME Committee (SMEC) and Singapore Chinese Chamber of Commerce and Industry's (SCCCI) Trade Association Committee (TACOM).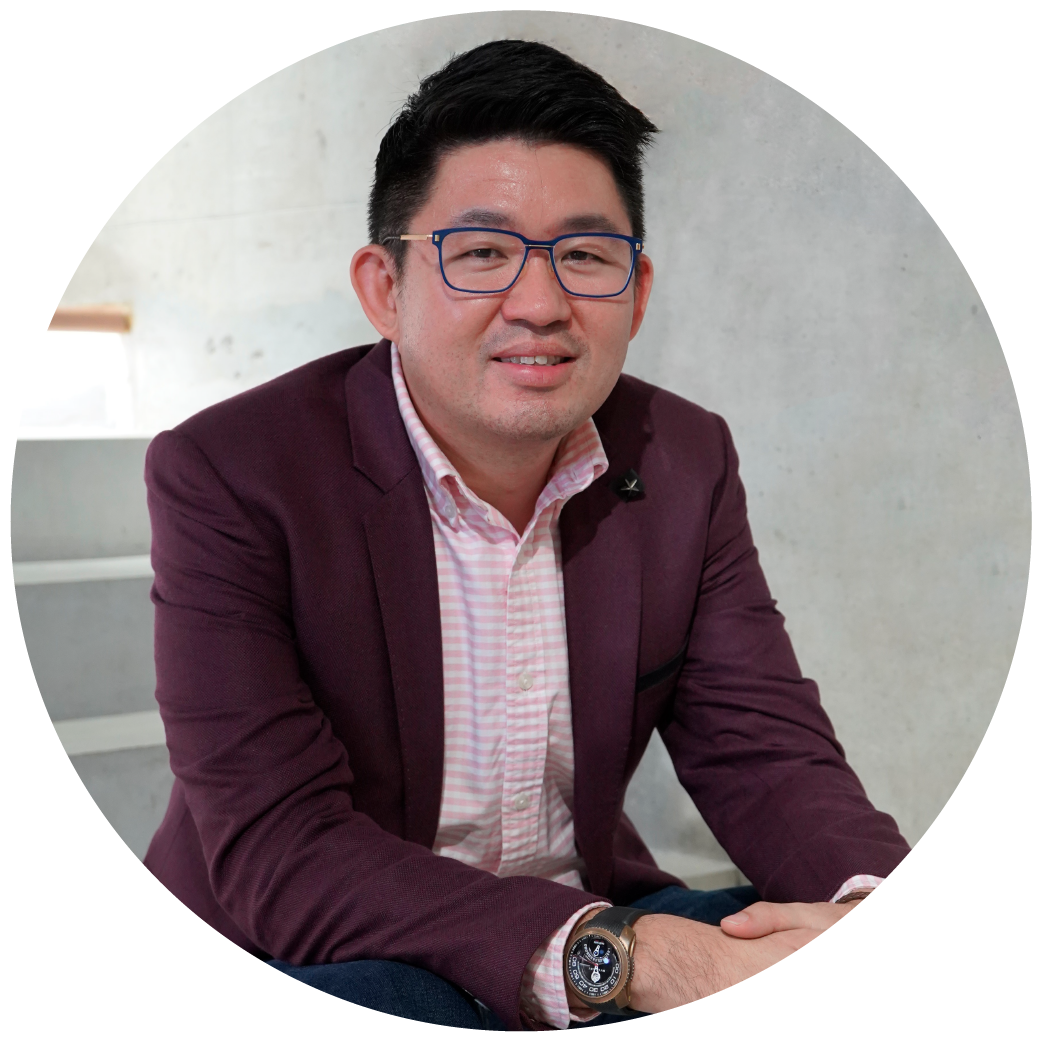 President, Singapore Fashion Council; Executive Director, Teo Holdings Pte Ltd
Wilson has a proven record of accelerating performance with remarkable results for privately-owned investments in Asia Pacific that encompasses numerous businesses, such as real estate, apparel manufacturing, trading and outsourcing as well as brand development for wholesale, retail and distribution in the baby products field. He is a vocal advocate for fashion sustainability and has been featured in the media to share about SFC's efforts in sustainability to accelerate the green evolution of the industry.
Distinguished Speakers from Across the Industry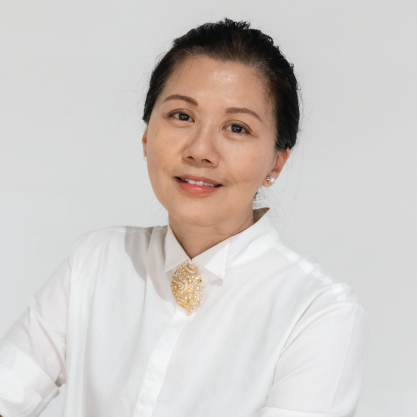 CEO,
Singapore Fashion Council 
Semun joined Singapore Fashion Council in April 2018, where under her leadership, the association secured the appointment to run the Design Orchard co-working space in 2019 and the retail space in 2020, and kickstarted The Bridge Fashion Innovator (TBFI), an incubation programme targeted towards the fashion industry in 2019. In mid 2022, the organisation underwent a brand transformation from Textile and Fashion Federation (TaFF) to Singapore Fashion Council (SFC), to encapsulate its wider purpose in serving the entire fashion value chain. 
Before joining SFC, she was with SGTech (formerly known as Singapore Infocomm Technology Federation) and helmed the organisation for 11 years as its Executive Director. Prior to that, she was the General Manager for Caliper (Singapore office), a HR consulting firm from Princeton, New Jersey. 
Semun currently sits on the Design Education Advisory Committee (DEAC), ITE Design and Media Academic Advisory Committees (AACs) and Temasek Polytechnic Design Advisory Committee to further strengthen the links between the schools and industry. She sat on the Made With Passion (MWP) Strategic Council for 2021, to promote better awareness for local designers, and is a member of the Technical Committee on Retail Services.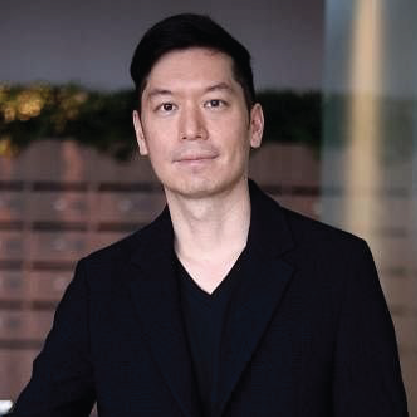 Co-founder & CEO, 
Multiverse Labs 
Cliff is the CEO and Co-Founder for Multiverse Labs. He graduated from Stanford with a degree in Computer Science and an Economics minor degree. Prior to his entrepreneurship, Cliff worked at IBM in A.I. and led mobile engineering at a Google-acquired company.  
  
As the visionary and rainmaker, Cliff landed the team into the world of metaverse where it led to exponential growth of the business. Multiverse has grown to be a globally remote organisation with diversified members across 9 countries and just recently this year, Multiverse was recognised as one of the top 10 Emerging Giants by KPMG and HSBC.  
Outside of work, Cliff is intrigued by people and culture around him which his love of photography helped to capture these moments.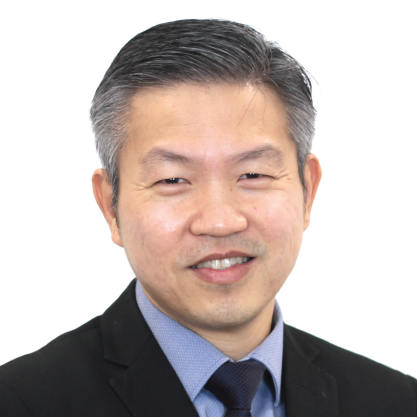 Partner, Digital Solutions Leader,
PwC Singapore
So Cheer is a Partner who started his career in Business and IT Consulting for 21 years and was most recently the Group CIO for a Fortune 500 enterprise headquartered in Singapore. These combined hands-on experiences from both consulting and client perspectives have enabled him to appreciate and deliver optimal results for the businesses involving large and complex end to end digital transformation programmes such as implementing SAP Hana on the Cloud, centralized finance and procurement on SAP, delivered online e-Commerce for sales and ordering, digitalize the logistics and supply chains with demand forecasting, delivery scheduling and tracking, inventory management with IoT, AI in healthcare and facial recognition access security, Industry 4.0 rollouts, etc.  
He has also managed to implement data lakes and analytics dashboards for critical business decision making as well as put in place cybersecurity initiatives like Threat Intelligence, Endpoint Detection Response, Next-Gen Firewalls, etc. together with a global SD-WAN rollout with Data Management and Security capabilities.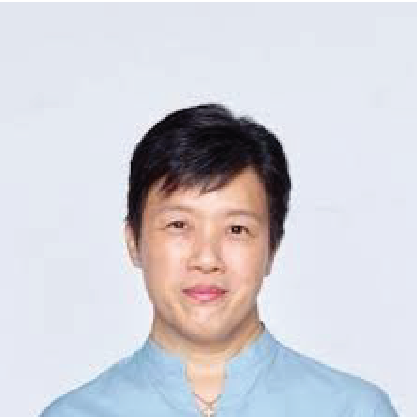 Chairwoman, Browzwear;
Vice-President, Singapore Fashion Council 
Sharon Lim is the Chairwoman of Browzwear, a leading fashion tech company that partners with leading fashion retailers, brands & manufacturers globally in their digital transformation. A well-recognized tech visionary for the fashion industry, she has been both an advocate & consultant for sustainable change in the industry through technology for 20 years. 
Prior to her technology career, she was the General Manager for Tommy Hilfiger in Latin America where she oversaw in the region the product development, supply chain, retail and wholesale functions of the company. This experience showed her the unsustainable challenges of the industry, and triggered her transition to the technology world with the intent to develop tech and consulting solutions for the industry globally.    
Browzwear was included in the 2021 Fortune Impact 20 list as a business that offers products and / services that have a positive effect on the world – a testament of her tenacity to the mission of enabling digital transformation in the fashion industry.    
She is also a board mentor to TBN Asia, a network that supports Social Enterprises to achieve their impact goals. In addition, she volunteers as a mentor for Digital Mission Ventures – a faith-based incubator that trains early-stage tech founders.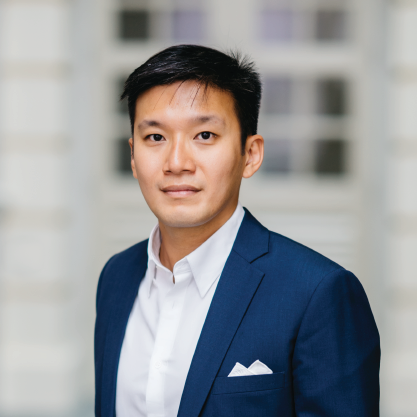 Director, Asian Civilisations Museum & Peranakan Museum; Advisor, Asian Craftsmanship, Singapore Fashion Council 
Kennie is the Director of the Asian Civilisations Museum and the Peranakan Museum. He has overseen the shift in the museum's curatorial approach from a geographical focus to a thematic, cross-cultural focus, and from an ethnographic focus to a focus on decorative arts and design. He has helmed exhibitions on the arts of Myanmar, Korea, Cambodia, Indonesia and Japan, and on the material culture of cosmopolitan Asian port cities.  
Most recently, ACM under his direction has presented exhibitions and experimental showcases on contemporary fashion and photography, spotlighting Asian masters such as Russel Wong, Guo Pei and BINhouse, and in strong partnership with the Singaporean fashion community and industry. He is interested in the history of travel and the heritage of Asian port cities and is the author of the books, The Romance of the Grand Tour – 100 Years of Travel in South East Asia, Singapore Chronicles: HERITAGE and Singapore 1819 – A Living Legacy.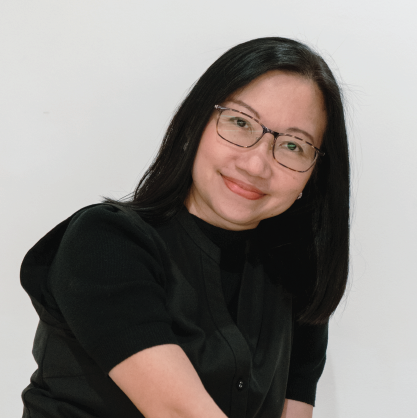 Principal Consultant & Founder,
The Seed Consulting Group 
Carolyn is passionate about sustainability and the transformative value of technology to help businesses and people become better versions of themselves. She comes from a strategy and product management background, and her past roles include being regional director for a Fortune100 company. Her expertise lies in balancing problem-solving rigour, people skills and pragmatism to influence key strategic decisions with key stakeholders, to deliver outcome-based programmes.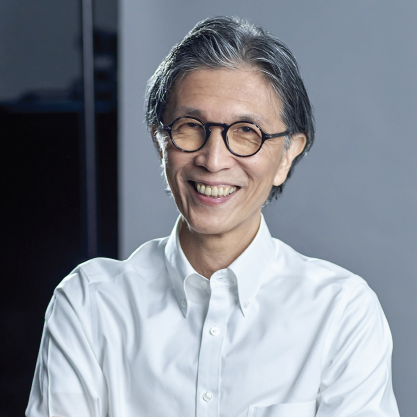 CEO,
The Hong Kong Research Institute of Textiles and Apparel (HKRITA) 
Mr Edwin Keh is the CEO of The Hong Kong Research Institute of Textiles and Apparel. He also teaches supply chain operations in the Operations, Information and Decisions Department of the Wharton School, University of Pennsylvania.  Until April 2010 Edwin was the SVP COO of Wal-Mart Global Procurement. Prior to Wal-Mart Edwin managed a consulting group that has done work for companies on supply chain, manufacturing, and product design. The practice also did work for non-profit organizations and charities. Edwin co-founded the Consortium for Operational Excellence in Greater China (COER GC) sponsored by the Wharton School and Tsinghua University.  Edwin had a career as senior executive with several international consumer goods and retail companies. He also worked for the United Nations High Commission for Refugees.  Edwin is on the advisory board of multiple social enterprises, research organizations, and NGOs and served on the Board of Whittier College, CA and the Expert Panel of H&M Foundation's Global Change Award.  Edwin was awarded the Medal of Honor in 2020 by the HKSAR Government for his research work during the pandemic.  He was named "Asia's Most Influential" 2022 by Tatler, the best of Top 50 Innovative Retail Leaders by Inside Retail Hong Kong in 2019 and is on the Debrett's Hong Kong 100 as one of the most influential people in Technology and Digital sector.  Edwin is a recipient of the Production and Operations Management Society's Excellence in Production and Operations Management Practice Award. Edwin holds over 30 IPs and most have won global invention awards.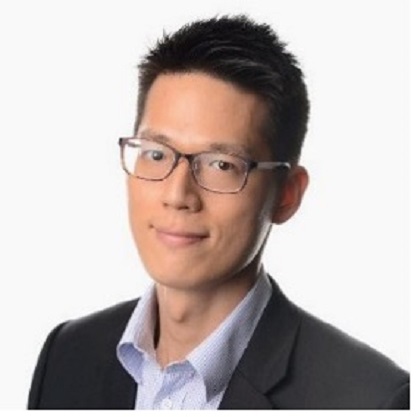 Head of Enterprise & New Business,
LinkedIn  
Edward Chen is the Head of Enterprise and New Business at LinkedIn, responsible for LinkedIn's Talent and Learning Solutions business. Edward's organization supports companies in optimizing talent acquisition and development strategies through the use of technology, insights, and best practices on LinkedIn's platform. He has also collaborated with industry associations on talent development initiatives to raise awareness among a broader audience.    Prior to joining LinkedIn, Edward held various roles in information technology companies with experiences in cyber security and cloud computing spaces.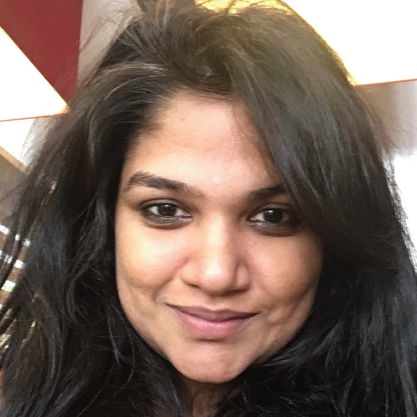 Founder & CEO, 
Telaship.com 
Amrita Haralalka, an MBA graduate from XLRI, brings together her expertise in running large-scale global businesses and her profound textile heritage to revolutionize the handmade industry. Having worked with PwC and Procter & Gamble across India, Australia, and Singapore, she founded Telaship.com, a platform that directly connects small and medium clients with over 10,000 skilled artisans. With a deep understanding of the textile ecosystem, Amrita's company enables sustainable fashion co-creation and spotlights every participant in the value chain. Inspired by her family's documented legacy in the book "Heritage Retailers of Kolkata," Amrita's passion lies in returning to her roots and embracing her textile DNA, as she strives to bring ethical practices and transformative change to the industry.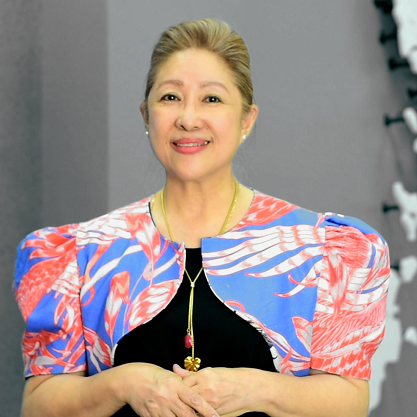 Chief Technical Advisor, 
United Nations Industrial Development Organization (UNIDO), Global Quality and Standards Programme 
Dr. Celia Elumba started her career with multinational buying offices (Swire & MacLaine Ltd., R.H. Macy & Co. Inc., Liz Claiborne Int'l. Ltd.) and international retail chains (Igedo Fashions with Liz Claiborne, Boss Hugo Boss, Clark's England) before joining government-service and the Department of Science and Technology as Director of the Philippine Textile Research Institute in late 2013. She holds a Career Executive Service Officer eligibility and during her term, spearheaded textile developments and collaborations with the campaign for TELA Pilipinas, or Textiles Empowering Lives Anew. promoting the development of sustainable and circular textile ecosystem. Following her retirement last year (2022), Dir. Elumba continues to promote the local textile ecosystem and through her current engagement with the United Nations Industrial Development Organization or UNIDO as Chief Technical Advisor, hopes to further develop this field of study. Director Elumba was recognized as Distinguished Alumna by the University of the Philippines, College of Home Economics in 2014, and was conferred Recognition by the Department of Science and Technology in 2022.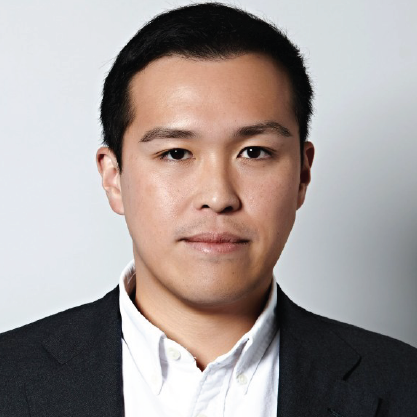 Global Head of Public Affairs and Country GM, Singapore,
SHEIN
Mr Leonard Lin joined SHEIN in Feb 2022.
As Global Head of Public Affairs, Mr Leonard Lin oversees the government relations, public relations and ESG functions of SHEIN. He is responsible for formulating SHEIN's public policy positions and fostering strategic partnerships with external stakeholders and leading advocacy efforts across focus markets and key domain areas that impact the company's business interests.
In this role, Mr Leonard Lin is also responsible for building and managing SHEIN's corporate profile and safeguard the company's reputation among global stakeholders. In addition, he manages the organisation's public relations strategies and campaigns to support business objectives. 
He also oversees the company's ESG team and partners with respective internal teams to drive SHEIN's ESG strategy and advance ESG initiatives.
Prior to joining SHEIN, Mr Leonard Lin helmed concurrent Director roles with the Singapore Market, Institutional Relations, as well as Enterprise Development Group within Temasek International. In those roles, he was responsible for building Temasek's institutional relations and providing assessment of strategic issues across the globe, as well as identifying and developing new business enterprises that have the potential to be global/regional champions.
Before Temasek, Mr Leonard Lin served with the Singapore Ministry of Defence. He was responsible for managing Singapore's defence relations with the United States and China. His last appointment with the ministry was Head of International Policy Branch, Defence Policy Office.
Mr Leonard Lin graduated with a Bachelor of Social Sciences (Honours) in Political Science with a Minor in Business from the National University of Singapore.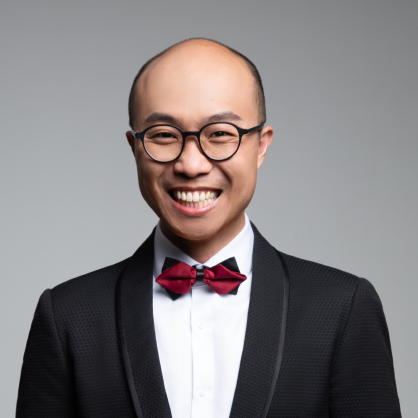 Co-Founder and Chief Strategy Officer,
Remake Hub 
Vincent has over 17 years of experience in the textile and fashion industry. He is the co-founder of Remakehub, a startup that focuses on turning waste into valuable products and materials for the apparel and plastic industry.  He also serves as Director of Cheng Kung Garments, a 47 years old family business that focusing of garment product for premium brands using sustainable material and processes. 
 He also works with different startup accelerators such as Fashion for Good, German Accelerator, and Startupbootcamp as mentor and advisor to help startups in the Fashion industry.   
Vincent is the former President of EO China East Chapter based in Shanghai. EO is a global entrepreneurs' organization with over 17000 members and 200 chapers across 60 countries.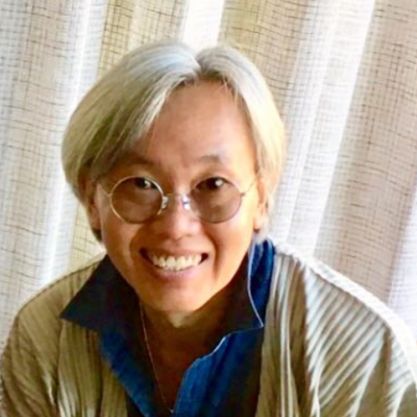 Consultant, UNESCO; Advisor, World Craft Council (Asia-Pacific Region)
Graduated with a PhD in 2015, Dr Lo's academic contribution has been to determine self-identified markers of authenticity in the work of artisans. Practically, it addresses the balance between protection and conservation of the community's identity with openness to design innovation and development from outside.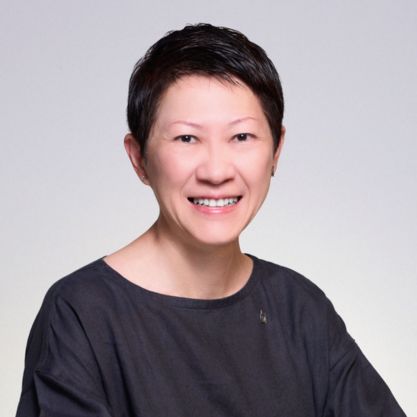 Dean of School of Art and Design,
Nanyang Academy of Fine Arts
As the Dean of School of Art and Design, Sabrina oversees the degree, diploma and certificate courses in 4 programmes – 3D Design, Design & Media, Fashion Studies and Fine Art. 
 
Prior to this deanship, Sabrina led the 3D Design programme for 10 years and developed the areas of 3-Dimensional Design and Spatial Design comprising of Furniture & Spatial, Object & Jewelry, Interior & Exhibition Design and Landscape & Architecture. Under her leadership, Sabrina spearheaded a number of initiatives which include the development of the double majors learning and practice. She is a firm advocate of the engagement of students in professional practice and work on 'live' client projects. The accolades of furniture and object design course include major awards in local and regional design competitions. Under her mentorship, students and alumni have been winning awards at major international competitions – Red Dot Concept Award, Design Quest from USA, IAI Awards in China and locally at Furniture Design Awards. The NAFA's 3D Design programme has established an enviable reputation of outstanding designers who are also creative entrepreneurs on the global arena.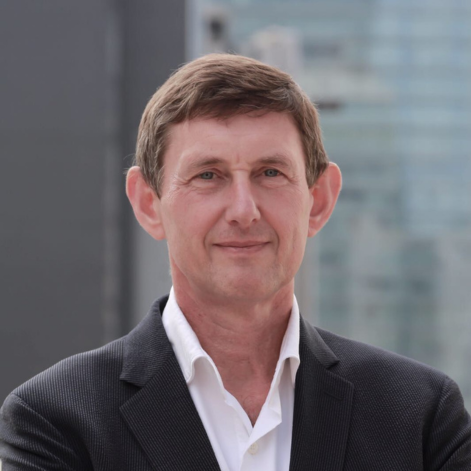 Founder,
Big Ideas Consultants  
Christophe Roussel is a leading global sourcing and supply chain expert who has over 25 years of experience with several global retail giants, including Gap Inc., Tesco and Carrefour. His expertise sits at the intersect of sourcing, product development, manufacturing, end-to end supply chains and apparel.
Most recently as Executive Vice President of Global Sourcing & Manufacturing for Gap Inc., Christophe was responsible for shaping the direction of sourcing, product development, production and global quality, while providing transformative strategies and sustainable solutions that support the business to satisfy the needs of their customers. Christophe and his team worked towards strengthening the company's partnerships with factories, vendors and mills across the world, focusing on product innovation, responsiveness and digitization of the Supply Chain.  
Christophe has now started his own consultancy company, Big Ideas, and is supporting retailers, manufacturers, service providers and investors in the following areas:
Strategic sourcing, procurement, quality, logistics and supply chain management of food, apparel, general merchandise including quicker to market solutions
Manufacturing networks re-balancing and optimization strategies, particularly with regard to fabric and finished garments and how to decrease China penetration
The future of Sourcing and Digital transformation, focusing on product creation and end-to-end supply chain control tower
Supply chain risk management and resilience
All aspects of ESG including end-to-end visibility and transparency (raw material, fabric and finished product)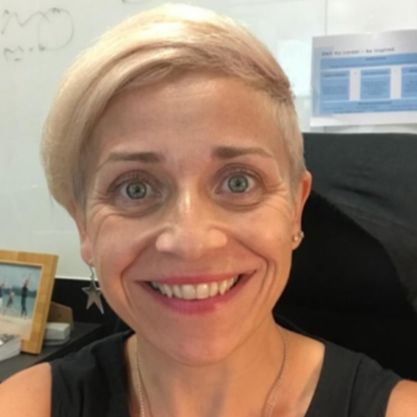 VP of Asia Product Supply for Apparel,
VF Corporation
Natalie is the VP of Asia Product Supply for Apparel,  for VF Corporation's active, lifestyle and outdoor brands. ​
VF Corporation is one of the world's largest apparel, footwear and accessories companies connecting people to the activities and experiences they cherish most through a family of iconic outdoor, active and workwear brands. ​
Natalie leads the sourcing teams that manage factories within the Asia region, covering multiple countries of origin, such as Bangladesh, Cambodia, Vietnam and China. ​
Physical Tickets to Be The Change Summit is now Sold Out!
You can still join us online by purchasing the live webinar tickets at USD 60 only.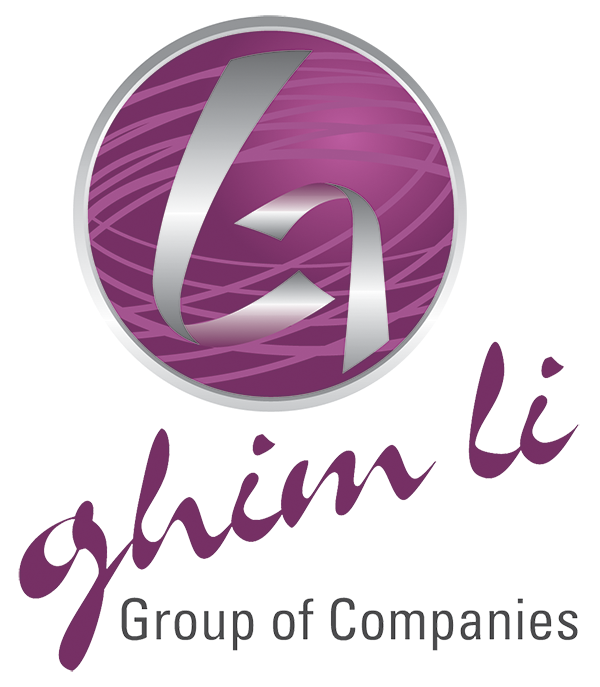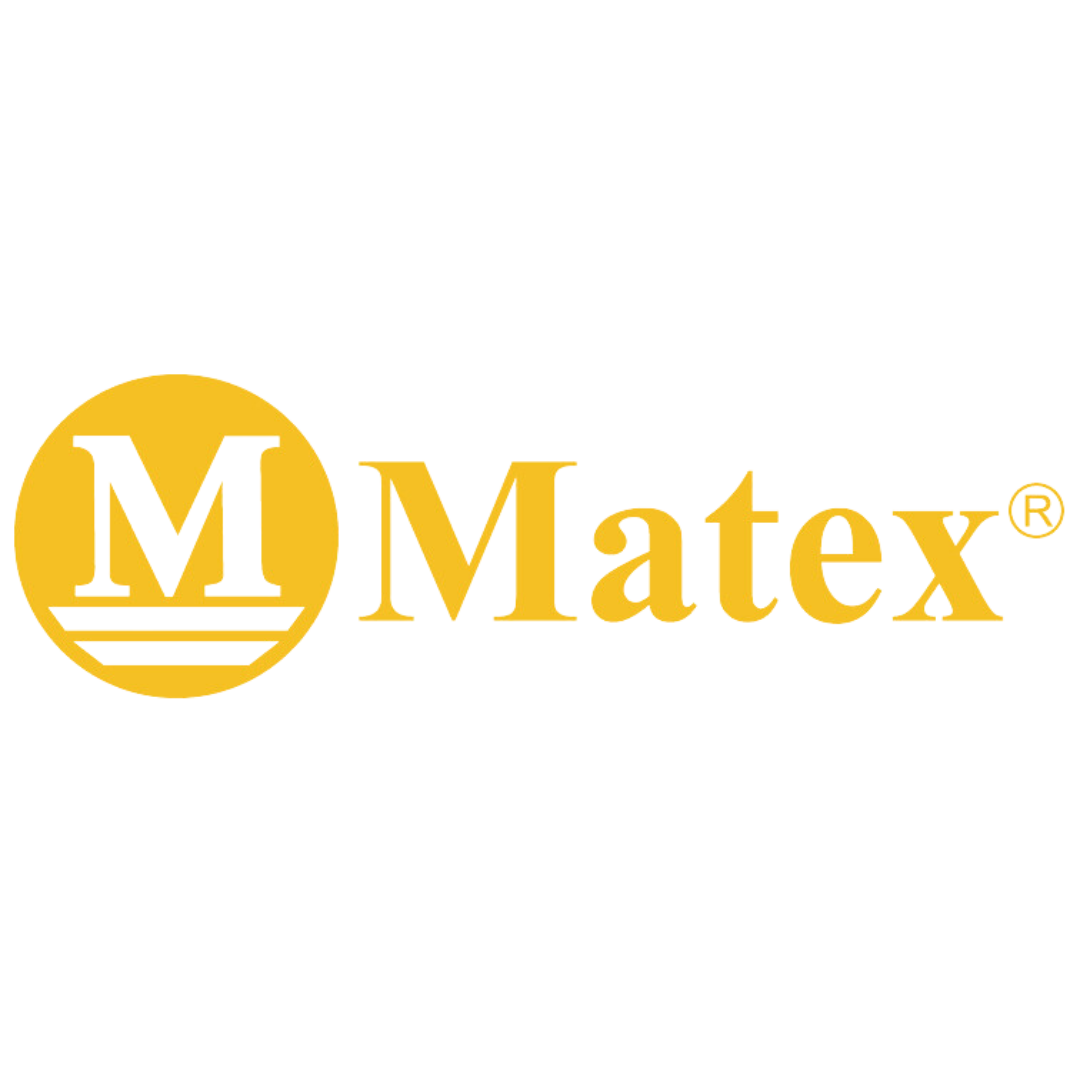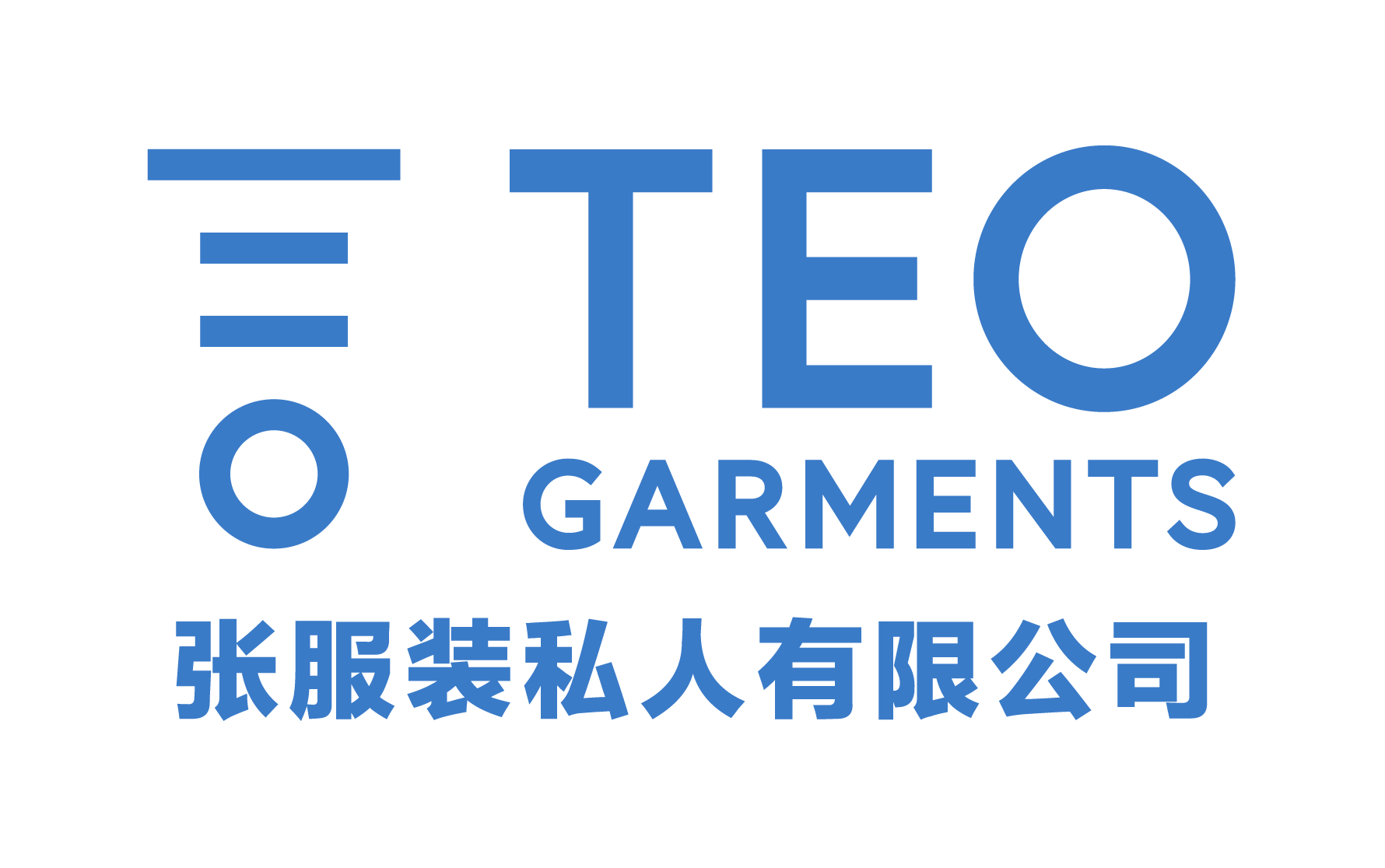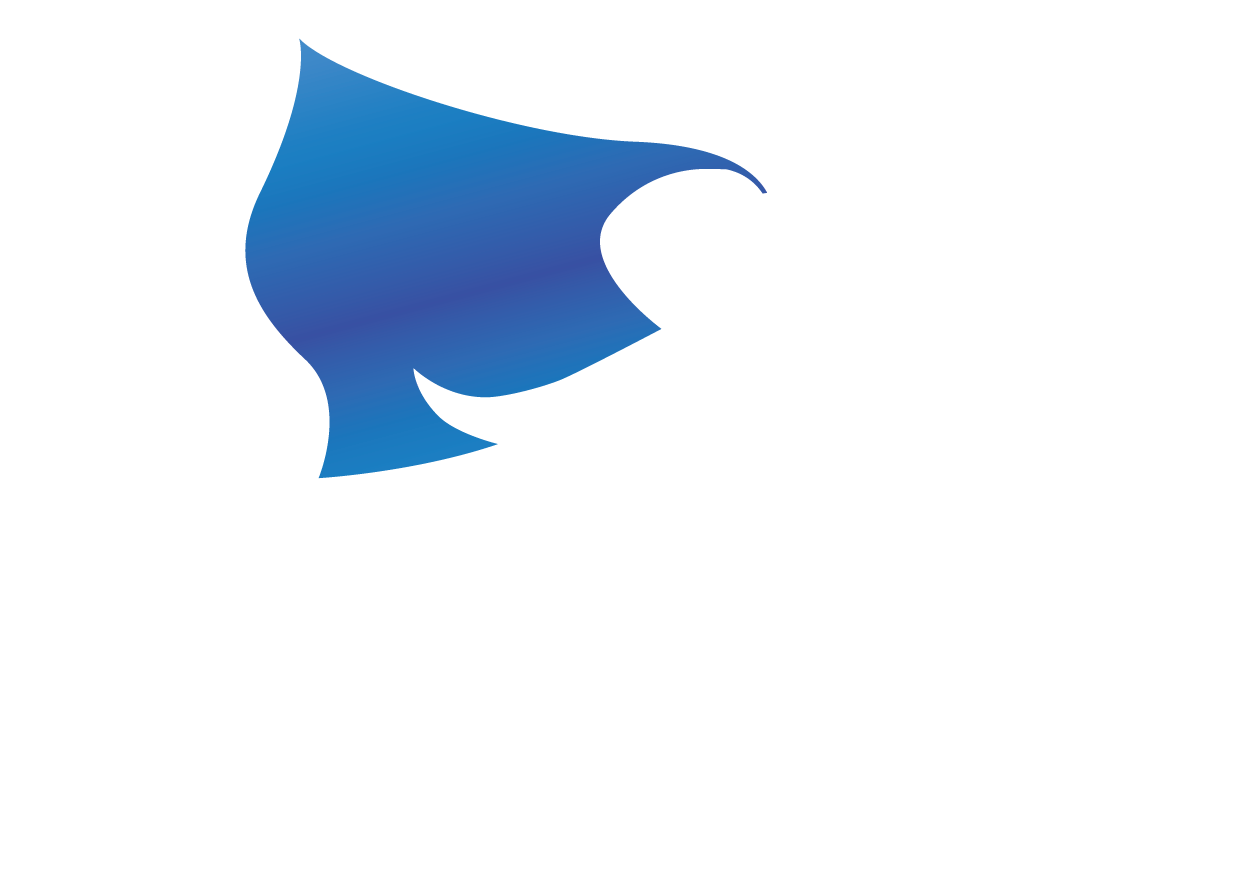 To join us as a summit partner or to inquire about exhibition options, please fill out the form and our team will get in touch with you.
For enquiries about the summit or partnership opportunities, email us at marketing@sgfashioncouncil.org.sg 
Singapore Fashion Council has engaged Trendstop, the global trend forecasting agency used by leading fashion companies such as VF Corporation, Timberland and Landmark Group, to conduct a series of trend insight webinars for 2023. This webinar will cover seasonal key material developments that have made a mark in fashion's ever-evolving tapestry. Tune in to gain knowledge and insights from our panelists as they share trends, case studies and profiles of labels and designers to look out for.
Date: 2 May – 23 June 2023 Singapore Fashion Council (SFC) Student Challenge Award 2023 aims to nurture and support student talents in fashion innovation and sustainability. SFC Student Challenge Award is open to any full-time local student studying in Institutes of Higher Learning or post-secondary schools in Singapore. Applications are open to individual or group entry of a maximum of 3 students per group (with minimum 1 Singaporean/PR student).
WHAT IS SUSTAINABLE FASHION?
As shared in SFC's inaugural sector report, the fashion industry is one of the largest polluters in the world, with an estimated 7% of total global emissions. The fashion industry also consumes 1.5 trillion litres of water annually, with a chemical usage of 23% globally.
Sustainable fashion looks to reduce fashion's negative impact on the environment. Mainly, it refers to the practice of creating, producing and consuming fashion, with UN's Sustainable Development Goal 12, 'Responsible Consumption and Production' being the front.
Sustainable fashion promotes circularity in the fashion industry, with products that can be reused or recycled at the end of their lifecycle instead of being discarded. Sustainable fashion is crucial to ensure the fashion industry's long-term viability.
To find out more, download SFC's inaugural sector report here.
What is your solution to drive sustainability in fashion?
What is the sustainable future of fashion which you imagine? Share your vision for how to foster a sustainable fashion future in Singapore. Lead us into your world of sustainable fashion with your innovative solution. Your solution must fulfil the following criteria:
Submitted digitally
Enables and focuses on sustainable fashion
Optional: Use UN Sustainable Development Goal 12 "Responsible Consumption and Production" as the basis of your solutions.
SFC is looking to award the submission that best demonstrates innovative solutions towards sustainability in fashion. Your submission will be assessed based on its creativity, impact, potential, and innovativeness. Please feel free to email sustainability@sgfashioncouncil.org.sg should you require any for more information.
WHO CAN APPLY
Individual Submission: Singapore Citizen or Permanent Resident: Singapore Citizen or Permanent Resident
Group Submission: Minimum 1 Singaporean/PR student, up to 3 students per group
Current full-time student of any year and faculty in Institute of Higher Learning or Post-Secondary schools in Singapore
WHAT TO SUBMIT
Solution based on the creative brief provided.

Write-up (100 words or less) to summarise your solution.

Personal statement (500 words or less) expressing yourself and your community impact to sustainability.

Guideline: Why did you apply for SFC Student Challenge Award? What is your personal goal? How have you involved yourself in the community to make an impact towards sustainability in Singapore?

Prove of school's matriculation status via a letter of certification or student status letter.

Portfolio/case studies to showcase process and outcome in ANY OTHER sustainability projects.

*All submitted documents, including videos, should be submitted via PDF and/or URL. Please ensure all documents are accessible for external downloading and viewing. If submitted documents are inaccessible, your application will not be reviewed.
FORMAT FOR SUBMISSION OF SOLUTION
SFC is open to solutions created in any medium (i.e. Slides, garment, new material research paper, campaigns, print, webpage, and more).

Digitally visualise the above solution in high-resolution (e.g. If your solution consists of a physical garment, submit a high-resolution photo/video of the garment).
*Please ensure that any moving submissions (e.g., animation, videos) submitted are below 2-minutes. The submission will not be reviewed beyond the 2-minute mark.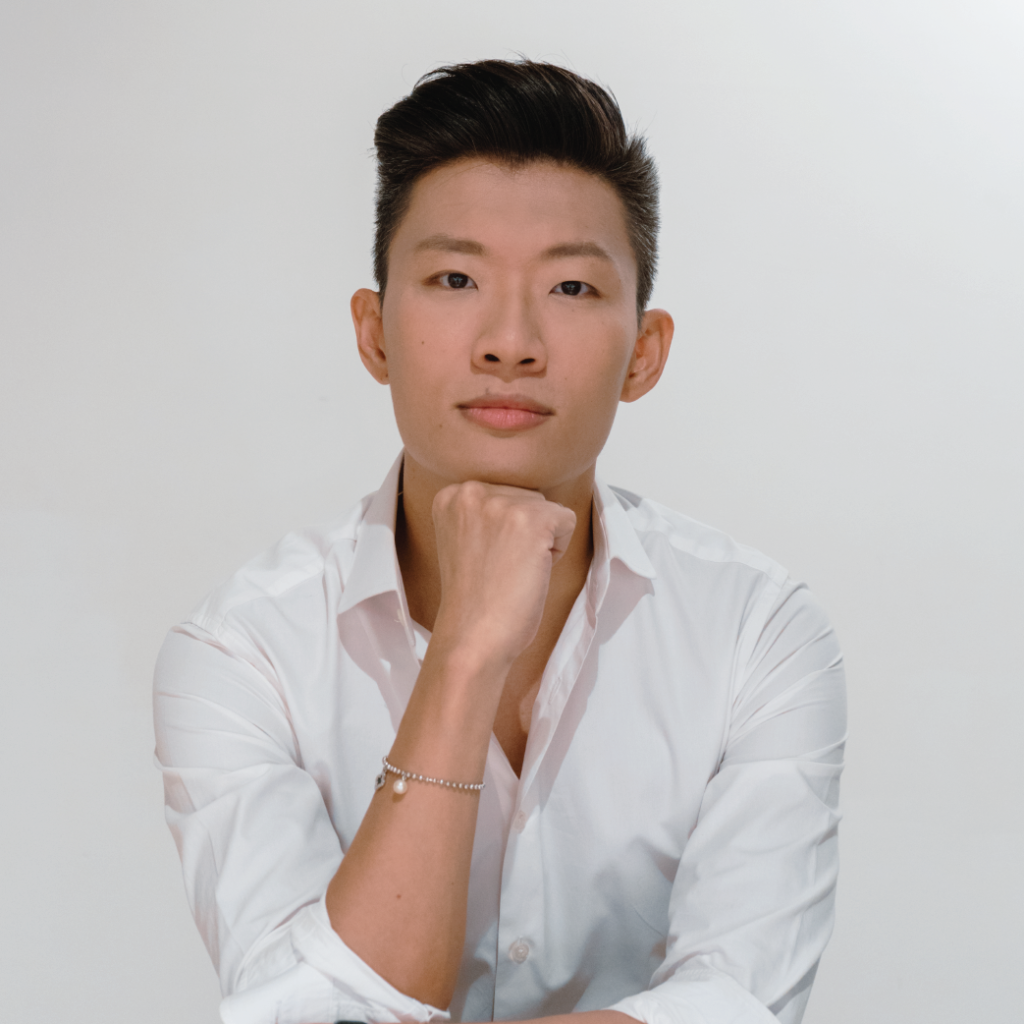 Mr. Leonard Augustine Choo
Director, Industry Development, Singapore Fashion Council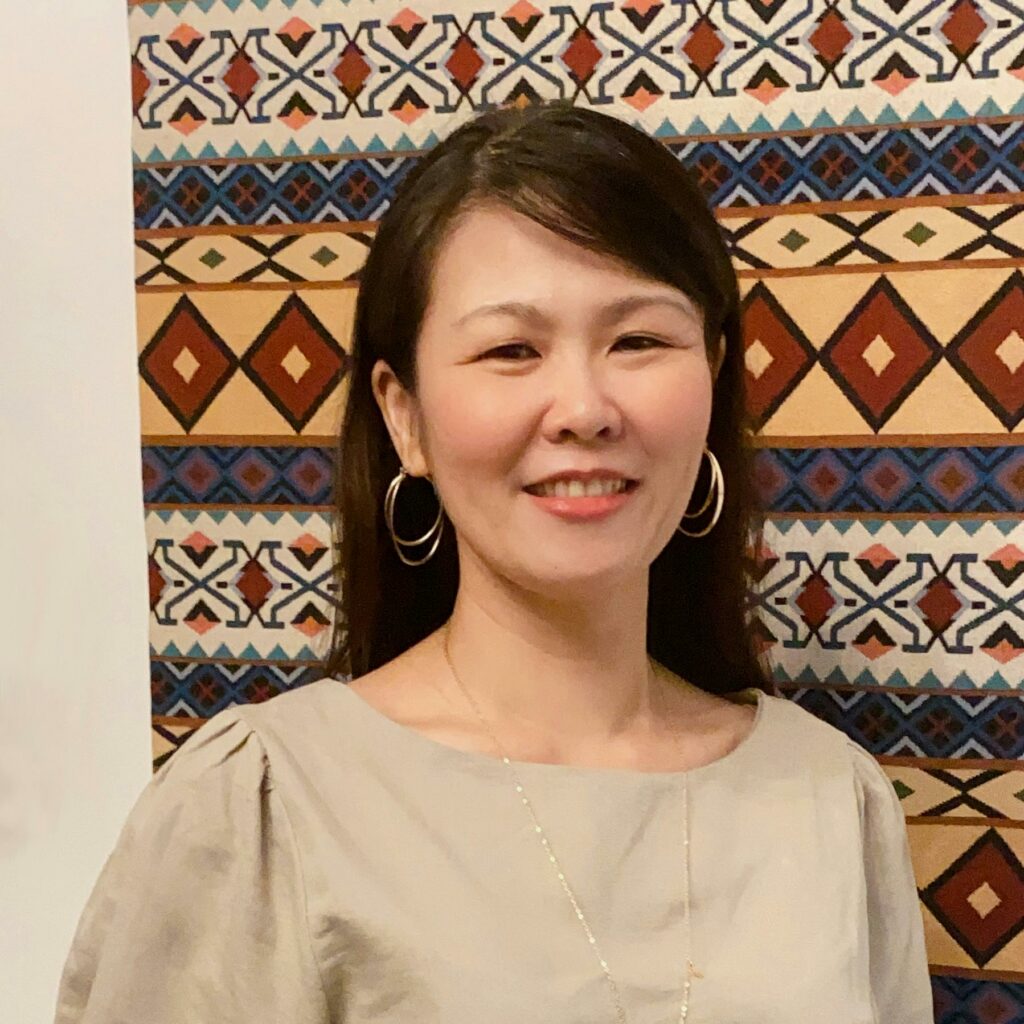 Ms. Sharon Chong
Vice President, Group Sustainability and External Affairs, RGE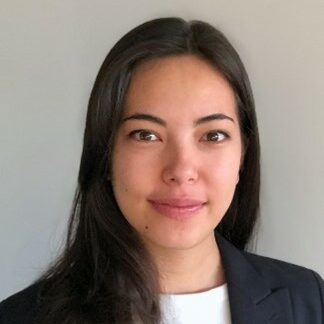 Ms. Cynthia Yap
Sustainability & Climate Change Senior Manager, PwC Singapore
APPLICATION TIMELINE
2 May 2023: Applications open for sign-ups.
23 June 2023: Applications close.
21 July 2023*: Top 10 finalists are required to present their submissions to the judges.
1 August 2023: Announcement of Top 3 winners during Singapore Fashion Council's Summit.
*Date is subject to change.
STAND A CHANCE TO WIN
Grand Prize: S$3,000
1st Runner-up: S$1,500
2nd Runner-up: S$800
Winning Recipients are required to:
Assist in SFC sustainability engagements and initiatives alongside the SFC sustainability team, for 1 year, as part of their learning and development journey towards becoming a sustainable fashion leader.
Serve as youth ambassadors to promote SFC initiatives to raise awareness in sustainability.
Terms & Conditions:
Applicant needs to be a Singapore Citizen or Permanent Resident.
Applicant must be a current full-time student of any year and faculty in university or post-secondary schools located in Singapore.
Applicant must be a student member of SFC.
Applicant must not be an immediate family member of SFC's staff or council members.
SFC Student Challenge Award allows individual or group entry, with up to three students per group
Group entry should comprise only full-time students in Singapore's institutions, with minimum 1 Singaporean/PR student.
Prize money is awarded based on the entry, and if a group puts in the winning award, the monies will be split amongst the number of team members.
Applicant must not be working under SFC at the time of application.
SFC owns a 2-year promotional rights to the 10 shortlisted submissions and may reuse the material for marketing purposes for exhibition and digital channels.
SFC Student Challenge Award recipients have a responsibility to promote and engage in SFC's initiatives to further raise awareness of fashion sustainability.
By participating in this application, you allow SFC to use your personal data, including photos/videos of you during the shortlisting process of SFC Student Challenge Award, in our promotional and marketing materials.
By applying for SFC Student Challenge Award, you agree to SFC's privacy policy.
SFC reserves the right to withdraw and/or terminate any student's application without notice and reason.

Singapore Fashion Council has engaged Trendstop, the global trend forecasting agency used by leading fashion companies such as VF Corporation, Timberland and Landmark Group, to conduct a series of trend insight webinars for 2023.
The next session will discuss the question of: Can engaging influencers truly engage your audience? This session will lay out innovative and thoughtful approaches for social and influencer marketing for a digital landscape.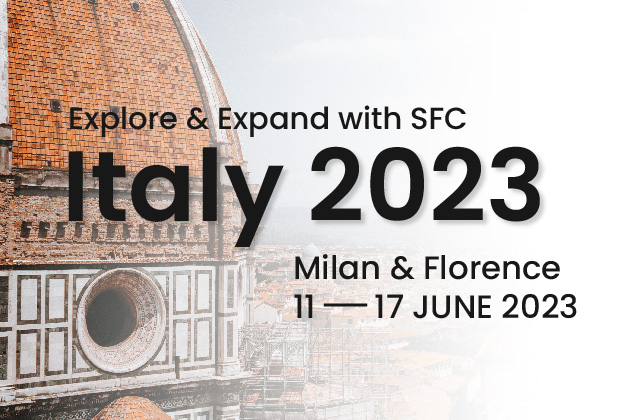 Date: 11 June – 17 June 2023
Location: Milan and Florence, Italy
Minimum Participants: 11 companies
Programme Fees
Early Bird (ends 3 April 2023)
SFC Member: S$5,600
Non Member: S$6,400
Standard (ends 24 April 2023)
SFC Member: S$6,400
Non Member: S$7,200
* All Prices exclude GST
About:
Join SFC's Business Mission to Milan and Florence, Italy! Gain insights into the Italian fashion market and ecosystem — from retail to production. Network with Italian fashion businesses and success stories, visit the inner workings of famous fashion houses, and experience and explore the huge tradeshows happening this summer: ITMA, and Pitti Uomo. Organised by SFC in collaboration with Italian Chamber of Commerce in Singapore, and with the kind support of the Embassy of Italy.
Mission Objectives:
Delve into Italy's ecosystem/network as you meet with trade associations, craftsmen, producers and suppliers
Elevate your brand's product standards through access to high quality boutique manufacturing
Discover Go-to-Market opportunities via meetings with retailers, stores, distributors
Visit notable Italian fashion businesses or individuals and gain market insights for growth in Italy/Europe
Connect with Italian designers and businesses via our networking sessions

Programme fee* includes:
6 nights hotel accommodation
Business matching meetings and networking sessions
Trade fair entry tickets
Railway tickets between cities
Ground travel services within cities
Organised meals (select)
Marketing collaterals promoting delegation
SFC support and trip administration
*Please note that the final trip package and pricings are fixed and cannot be modified in part or whole.
For more details and trip itinerary, please download the flyer here. 
To register your interest, fill in the Expression of Interest Form https://forms.office.com/r/39w4WzYALd and SFC will be in touch with you shortly.
Please feel free to email industrydev@sgfashioncouncil.org.sg should you require any for more information.
*Mission subject to final approval by EnterpriseSG.

Date: 06 April 2023
Time: 4:30-5:30pm SGT
Fees: Free (SFC Members), S$20 (Non-members)
Sign Up Here!
Registration closes on 3 April 2023, 6pm SGT
Zoom link to the webinar will be shared with participants on 3 April 2023.
Singapore Fashion Council has engaged Trendstop, the global trend forecasting agency used by leading fashion companies such as VF Corporation, Timberland and Landmark Group, to conduct a series of trend insight webinars for 2023.


The inaugural session for 2023 will focus on the most cost effective and practical ways through which you are able to adopt sustainability into your business. Trendstop will also be looking at relevant case studies of businesses taking on sustainable solutions.

Date: 23 February 2023
Time: 4:30-5:30pm SGT
Fees: Free (SFC Members), S$20 (Non-members)
Sign Up
Here
!
Registration closes on 17 February 2023, 6pm SGT
Zoom link to the webinar will be shared with participants on 20 February 2023.
Trendstop Webinar Session 1: Global Brand & Retail Insights
Singapore Fashion Council has engaged Trendstop, the global trend forecasting agency used by leading fashion companies such as VF Corporation, Timberland and Landmark Group, to conduct a series of trend insight webinars for 2023.
The inaugural session for 2023 will focus on innovative retail pop-ups and collaborations, as well as provide insights on how global brands generate better brand experiences and create meaningful consumer engagement.

ITMA 2023 returns to Milan from 8-14 June as the leading global sourcing exhibition dedicated to latest textile and garment technologies and solutions. Don't miss this opportunity to connect in-person with the community once every four years!
Date: 08 – 14 June 2023
Venue: Fiera Milano Rho Exhibition Centre, Milan, Italy