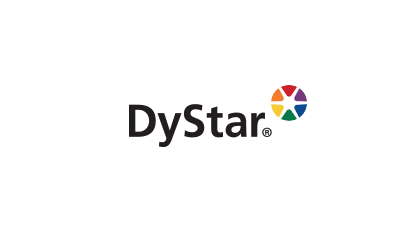 dystar.com
Abot DyStar
DyStar is a leading specialty chemical company with a heritage of more than a century in product development and innovation from the textile industry. Today, the company operates with more than 2200 employees spanning across 50 countries and with 17 production sites, supporting customers from diverse sectors and supply chains with reliable products and solutions.
DyStar is committed to sustainability. Our service supports the supply chain, including brands, retailers and their industry partners, to ensure that they meet stringent quality and ecological specifications in a cost-efficient way and with short lead times.
www.DyStar.com
Products, Services and Program
(1) Colorants
https://www.dystar.com/colorants/
DyStar is the leading supplier of textile and non-textile colorants. All our colorant products comply with international legal requirements, We also offer product lists of our brand and retailer Restricted Substance List compliant products.
(2) Chemicals
https://www.dystar.com/chemicals/
DyStar has a wide range of textile auxiliaries which is designed to offer solutions for the entire textile wet processing chain – spinning/weaving, pretreatment, dyeing, printing, laundry, finishing and coating.
(3) Services – CSI, Testing, Eco Solutions and Eliot
(4) Sustainability – econfidence programme/sustainability report 2018 (https://www.dystar.com/sustainability-reports/)
(5) Cadira – DyStar's new module Resource Efficiency program.