Industry Insights | Getting Closer To Circularity in Fashion: Innovation Driving Sustainability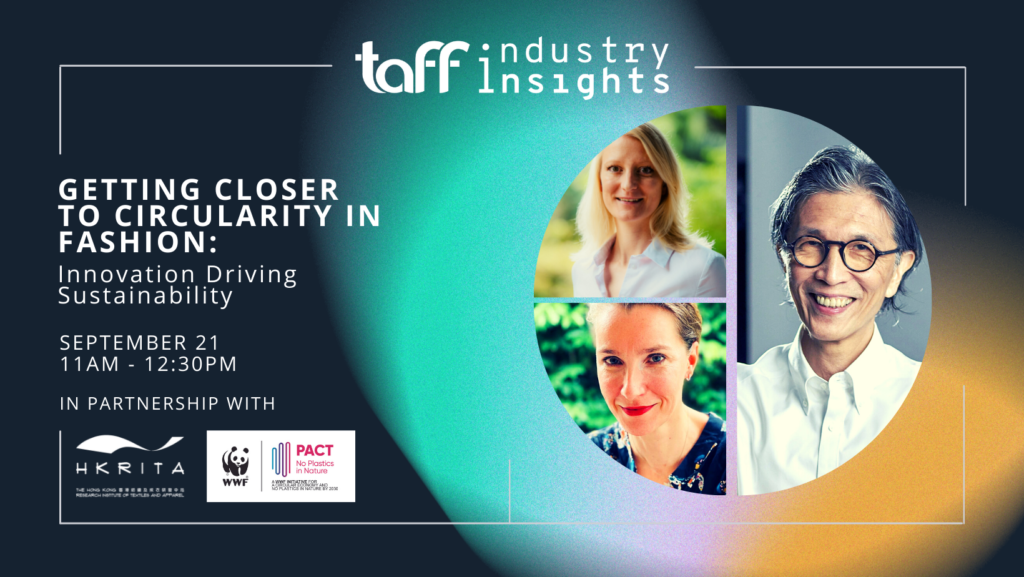 Pre-pandemic, price was a deciding factor for consumers. Now, there is an increasing demand for sustainable products and responsible consumption.
A study by Accenture and the World-Wide Fund for Nature Singapore shows that consumers want more avenues to enable a circular economy – by ensuring that the products we consume have a longer use period; and second-life or reuse of products. Over 30% of consumers ranked sustainable ingredients and packaging as top factors in everyday shopping. Read the full article with key insights here.
Earlier, on 16 June 2020, Textile and Fashion Federation (TaFF) and WWF co-hosted the 'Reducing Plastic in Fashion' Virtual Roundtable. Over 80 participants gathered to discuss challenges and possible solutions to address harmful plastic use in the fashion industry's entire value chain. The challenges and opportunities discussed during the roundtable, complemented by additional desktop research of successful case studies by companies globally, set the basis for the guide.
Besides exploring new ways of doing businesses, brands can also look at new innovative products and explore new materials.
One of such is HKRITA's cotton T-shirt that can absorb about one-third of a tree's worth of carbon dioxide every day. The carbon dioxide capturing cellulosic yarns are made by TEMPO mediated oxidation of cellulose, followed by the amine functionalization via grafting reaction. 
Learn more about this innovative textile and product here.
Start your circular journey today. For TaFF members who joined us at the Industry Insights: Getting Closer to Circularity in Fashion, please help us complete a short survey and you may download the slides from the presentation earlier.